Budget Friendly Travel Destinations to Soak Up Culture
Did you make a resolution to travel more or be more financially savvy? Traveling and saving money seems like an oxymoron, but you can do both and stick to your resolutions. Click HERE for a list of New Year Resolutions for Travelers.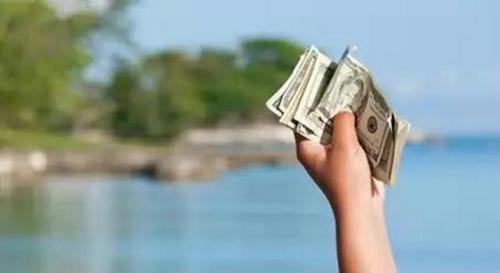 There are many budget friendly destinations out there, but these are the most recommended by travel enthusiasts. Vegas, sandy beaches and free fun are all out there. You just have to know where to look.
Edinburgh in Scotland should be on your list generally speaking, but the charming locale is easier on the wallet when it comes to soaking up the culture. According to Shermans Travel, "Many attractions in this political and cultural capital (seen from Calton Hill) are free, from the Scottish National Gallery of Modern Art to tours of the Scottish Parliament." The place is rich with interest from Edinburgh's stalwart castle which was said to be built on an extinct volcano to the spooky factor. It seems to have earned a title of being the most haunted place on Earth. Make sure to visit the Museum of Scotland, Museum of Childhood and National Gallery of Scotland – all free attractions. Budget Traveler recommends you pass on the popular offerings like Edinburgh Dungeon, Our Dynamic Earth, and the Scotch Whisky Heritage Centre which don't give you the bang for your buck.
Heading to Las Vegas? The Strip will be where high rollers like to play, but staying downtown could save you big bucks. You won't miss any of the action as most of Vegas is playground. If you are set on staying on the Strip, try the New Frontier which is situated at the Northern end. Nevada Palace casino is also off-Strip, but will be a gambler on a budget's paradise.
Prague is another European destination that will be easier on your wallet. Hostels are very affordable and hover in the $15 a night range. The capital of the Czech Republic also offers freebies like walking tours, music performances, museum tours (on select dates), free shuttle to the supermarket and even a few places with gratis snacks like Italian restaurant Albar. One of the highlights is the Muddum art gallery. It holds regular events such as free film screenings, craft nights, workshops, and lectures.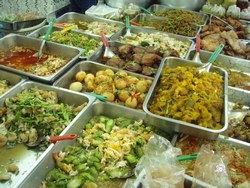 Thailand is a foodie having an affair with street fare's dream. There is an adventure at every food stall and beaches to relax on post gluttony. What I love about the area is the ability to experience high end luxury that would cost thousands in the states for around $100 a night. If you aren't into the high end experience, you can score modest but respectable accommodations for $20-40 a night and as low as $10 if you are just looking for a bed for the night. Phuket and Chiang Mai are two of the cheaper options if you want to slip off the tourist path.
Nashville will delight country fans and those looking for a friendly atmosphere. Shows can be pricey, but look into advanced online ticket purchases for early shows to save big. Shows at the legendary Bluebird Café are often free. Then you can stop at Pharmacy Burger Parlor & Beer Garden where locally raised cows turn into beef burgers starting at $7.
San Antonio Texas is another destination that is both family and budget friendly. In poll done by Huffington Post, fans ranked it the third cheapest city you must visit. Freebies like a visit to the Alamo and other area attractions will compliment the cheap eats like delicious tamales.