Three Unique & Fun Ways to Spend New Year's Eve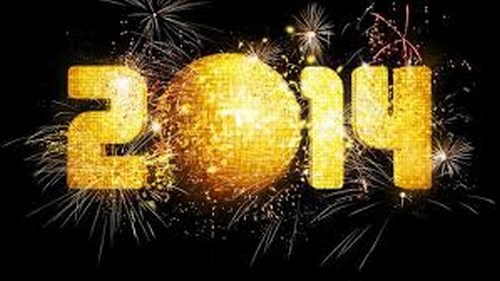 Yesterday we wrote about Five Unique & Fun Ways to Spend New Year's Eve.  We continued to scour the internet and found several more unique and fun ways to spend New Year's Eve – saying goodbye to 2013 and welcoming 2014!
St. Augustine Beach Blast Off 2014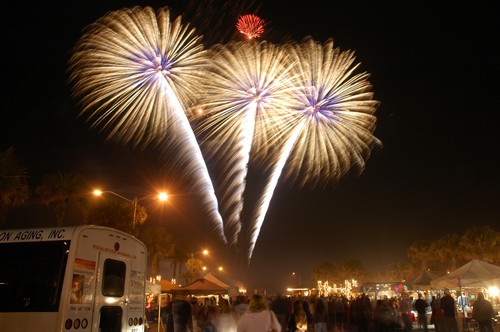 If you are like me and you want to escape the cold winter, feel that warm sun, and shed the many layers of northern winter clothing we've been stuck in for the past month then St. Augustine Beach Blast Off 2014 is the perfect place to celebrate NYE 2014.   Ring in the New Year right on Northeast Florida's beaches.  You can share some great quality time with the kids while celebrating NYE on the beach.  When I was a child I remember many New Year's spent with my parents.  Even though I am all grown up now I remember those times with a smile.
This year St. Augustine is doing their Beach Blast Off a little differently. Beach Blast Off has turned into a 2-day Block Party complete with a takeover of A1A Beach Blvd.  Throw in a Regional Chili Cook-off World Championship Qualifier, live music, kid's zone, food vendors, fireworks and you have fun for the whole family.  Special 2-day kid's zone wristbands can be purchased at St. Augustine Beach City Hall from December 2nd rate of $10 which includes unlimited access.  How much fun does that sound like!?
Retro-American New Year's Eve Menu | North River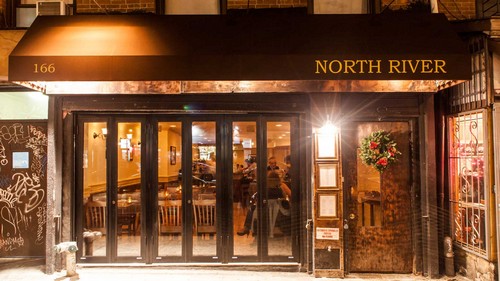 If you want to spend some romantic time with you and your honey check out North River.  North River, the new neighborhood hangout in New York City's East Village, is hosting the ultimate throwback New Year's Eve celebration with a dinner spread that'll take you back in time while ushering in the New Year.
Remember those retro-American classics traditionally served for the holidays – Holiday Ham studded with Pineapple & Maraschino Cherries, and a Waldorf Salad to start? Enjoy them with a refined, professional touch courtesy of North River Chef Adam Starowicz (formerly of Momofuku Ko, Hearth, Mas, and Picholine) and Owner Colby Zito (formerly of Maialino & Eleven Madison Park).  Take a look at some of the foods below, don't they look yummy?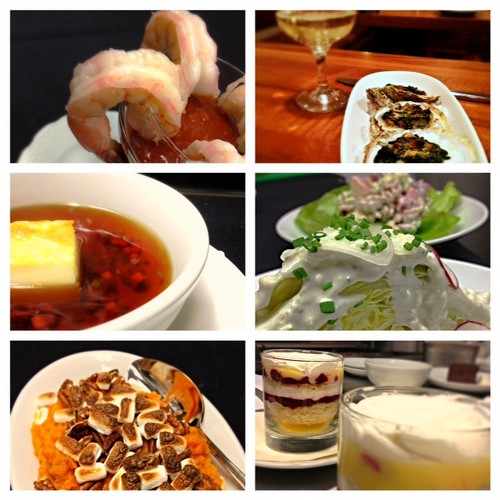 Hard Rock Cafe New Year's Eve Guitar Drop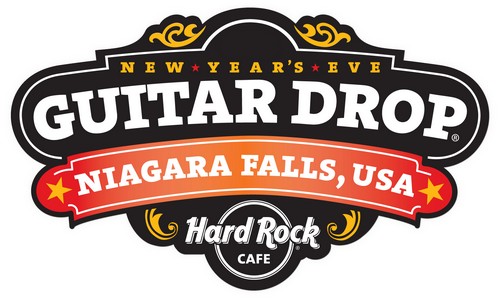 On a recent visit to Niagara Falls USA the TMT Gals had the opportunity to experience several attractions in Niagara Falls USA including the Maid of the Mist, Becker Farms and the Cave of the Winds and had a fabulous time.
This year you can head to Niagara Falls USA and celebrate the New Year with an unforgettable Hard Rock Guitar Drop and fireworks from the Giacomo Hotel at the stroke of midnight!
The evening will feature a FREE outdoor concert on Old Falls St., adjacent to the cafe featuring music by Living Colour. Food and beverages will be available on the street and in the Hard Rock Heated Party Tent open to the general public. Food, beer, wine and champagne will be available all evening.  Sounds like the perfect way to celebrate NYE.
 Fun New Year's Even Facts:
The Time Square New Year's Eve Ball came about as a result of a ban on fireworks. The first ball, in 1907, was an illuminated 700-pound iron and wood ball adorned with one hundred 25-watt light bulbs.
In 1942 and 1943, the Time Square ball was not dropped because of war restrictions.
Three of the top New Year's Eve spectacular events can be found in New York, Disney World, and Las Vegas.
The most common New Year's Resolution is none other than to lose weight.
In Spain they eat 12 grapes at midnight to ensure a fruitful year ahead – one for each month.
Some people believe that breaking anything on New Year's Day foreshadows a year of other broken things, like friendships and marriages – Yikes!