Confessions of Disney Park Cast Members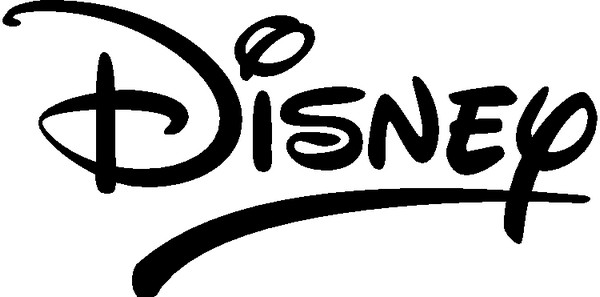 Thanks to several Reddit AMA (ask me anything) threads, there are many confessions of Disney Park Cast Members. You can also find a few former employees dishing about the behind the scenes details with a simple google search. Some "confessions" seem questionable, so take these with a grain of salt.
Disney characters must stay in character at all times when in the park, that includes being able to answer any and all questions. A former cast member who played Mulan explained…
"Everyone is hired initially as the role "Character Performer". You are not allowed to learn a "face" role (the characters that talk to you) unless you have had training as a fur character first (costumed characters such as Mickey Mouse, Minnie Mouse, etc.). It is probably different now than my training five years ago, but when I trained, I had five days of fur character training, which was three days of animation & autograph practice, & two days meeting guests as a fur character. After you are approved for the fur character training, you are allowed to move on to face character training.
You have two days of training per face character you're given. Day 1 is watching the movie, learning how to walk, talk, & act, & day 2 is meet & greets with guests. I think there may be an additional day for accents ex. Alice in Wonderland & Mary Poppins, but none of my three face roles had an accents, so I'm not sure.
There are people who are face trainers, who monitor you during training. After you are approved, you are expected to maintain your training & uphold character integrity during meet & greets. You have character attendants who are in charge of your lines & dealing with guests during your meet & greets, but there isn't someone watching you every meet & greet to see if you're always acting like your character."
She also hand to be able to handle any question with grace…
"Chinese people would always tell me to speak Chinese & I'd tell them that I bet Mushu if I could go an entire day without speaking Chinese he'd feed the chickens for me tomorrow."
The Princess also revealed that adults behaved like children too…
"I was hit on as Pocahontas more than Mulan or Silvermist, & it definitely has to do with the amount of clothing she's wearing. I've never been touched inappropriately, but there's always the family that makes the grandpa or the dad get a picture alone & they'd whisper how pretty I was or ask when I got off of work. I'd get slipped the occasional phone number on a napkin, but nothing ridiculous has ever happened. But it's probably a different story for the Princess Jasmines, who are wearing just a bra & parachute pants."
Another worker who started as a janitor, revealed that employees…er cast members…have to battle the traffic into Disney too…
"It's kinda different for each park. There are no specials roads to take you into the park, with the exception for Magic Kingdom. In MK you still got to go though the car entry way (you just show them your ID and they let you in with free parking) but you don't go to the parking lot, you actually drive behind the park to the Cast Member parking lot which is HUGE. You then take a shuttle from the parking lot that takes you to the underground tunnels of magic kingdom and from there you can get changed or go to your section of the park. For any other park it's a lot more simple. Usually there is employee parking (EPOCT's is in the back of the park, which a shuttle can take you to the front if you want but you can just park and go in though the back door into the costuming building) Hollywood studios is just on the side, just mixed in with regular parking, and you just enter though the costuming building which just off to the side. And I've never actually gone though the Employee Entrance of Animal Kingdom, from what I hear they don't have much of a parking space it's just kinda everyone for yourself."
He also confirmed that The Magic Kingdom is built on top of a swamp…
" There is a lot that comes to mind but one thing I always found pretty interesting is that Magic Kingdom is actually built on a second level. Disney always wanted the underground tunnels for his park because he didn't want the chance of children seeing more than one character walking around. But if you live in Florida, you know if that if you dig anything, its going to become a lake. So instead of digging underground for the tunnels, the built the tunnels on the ground level, and then built all of Magic Kingdom on top of that."
And, in case you ever wondered, the security in the park is pretty amazing…
"The Disney Security team is pretty awesome. They inspect every single bag that comes into the park and they know what to look for with signs of concealed weapons. I spoke to a retired Disney security officer and he said they have to go though Florida sate police officer training. I have also heard that they don't have to do that so I don't know how much of that is actually true but I would imagine they get some crazy training. Disney also has their own force of Emergency services called Reedy Creek and they know all the back roads and such and can be in any park in about 2 minutes flat."