A Review of Café Luna: Best Brunch Spot in Cambridge, MA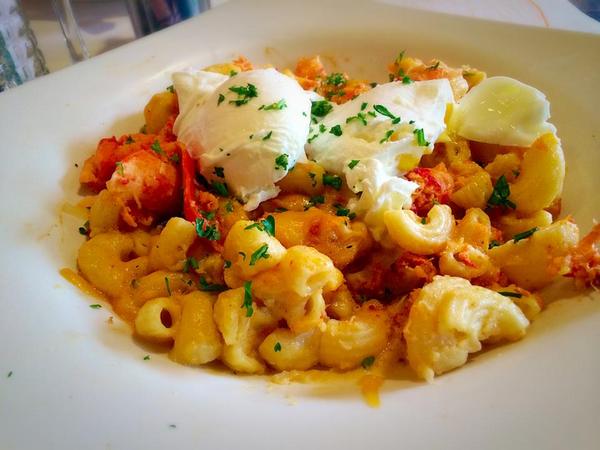 Cambridge is where you'll find some of the brightest minds in the country. From the tech gurus at the Massachusetts Institute of Technology (MIT) to Ivy Leaguers at Harvard University, Cambridge is where many intellectuals congregate. During my stroll through Cambridge, I walked through the turning autumn leaves in the Harvard Yard and discovered robots and 3D food printers at the MIT Maker Faire. Toward the end of my exploration, I was ready to refuel with something a little more filling than two scoops of oreo cake batter ice cream (though that was pretty awesome).
Just a short walk away was Café Luna, a small brunch spot with hungry diners pouring out the front door. Back at home, my work schedule and lazy weekends handicap me from exploring local brunch spots, so this was a real treat for me. I sipped on a sweet and bubbly bellini and colored the table (yes, you are encouraged to draw pictures on the tables) as I waited for my dishes to arrive.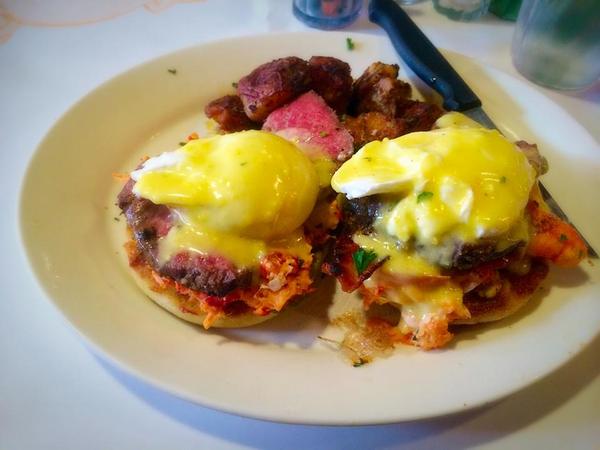 My brunch spread for the early afternoon was a steak and lobster BLT benedict and a jalapeno s'mac & cheese with lobster. First up was the benedict which, by pure menu description, can get you salivating. To do this dish justice, let me describe it from the bottom up. An English muffin topped with bacon, grilled tomato, and avocado, followed by a mound of sweet lobster draped by slices of pepper crusted sirloin steak. The finishing touches included perfectly poached eggs smothered in a homemade hollandaise. It was perfect to the last bite. Next up is something even more rich (if you can believe it). The "s'mac" & cheese included two poached eggs with bacon, lobster, and jalapenos. If you like your brunch cheesy, this dish is the way to go.
At Café Luna, one of the best brunch spots, the menu also includes a number of omelets as well as corned beef, French toast, and Belgian waffle specials. Be sure to make reservations to get a seat for the weekend brunch. Next time I'm in town, I've got my eye on the lemon ricotta pancakes and slow-cooked corned beef hash benedict.