Manhattan Neighborhoods: Navigating and Enjoying The World's Greatest City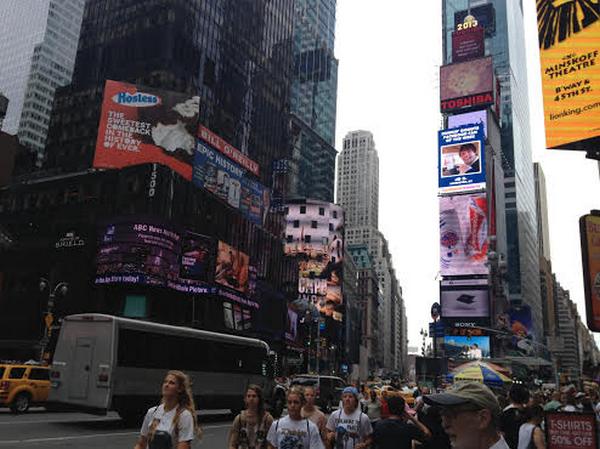 Before taking my first trip to New York City, I couldn't tell you the difference between Brooklyn, Manhattan, or the Bronx. My geographical knowledge bank was embarrassingly low. Traveling, of course, is the best way to get acquainted with any city in the world. I was forced to not only learn about the different NYC boroughs, but also the multifaceted neighborhoods that make up the island of Manhattan.
This is how I enjoyed Manhattan neighborhoods, navigating and enjoying the world's greatest city…
If you're a newcomer to New York City, you likely want to visit Manhattan; and if you're anything like I was, you are very confused on where to stay. Though I am no New Yorker, I can give you some insight on some of my favorite Manhattan neighborhoods from a traveler's perspective.
Upper East Side: A neighborhood bordering the east side perimeter of Central Park. Here you'll see chic high rise buildings, designer boutiques, and a sophisticated vibe. Stay in this area if you want a mellow, quiet (or as quiet as NYC can get) vacation near Central Park.
Chelsea: A great middle ground between the classy uptown experience and robust downtown feel. In Chelsea, you can peruse art galleries by day and socialize in gay-friendly bars by night. Chelsea is also home to my favorite donut shop of all time, the Doughnut Plant (try the crème brulee donut!). Just far enough from the major tourist attractions for you to relax but close enough for you to explore the top NYC sites.
West Village/Greenwich Village: I stayed in the West Village during my first trip to NYC and couldn't have asked for a better location. In this trendy area, humble storefronts line the streets offering everything from excellent art pieces to amazing eats. Check out the ricotta gnocchi at Jane Restaurant for brunch, then head to John's Pizzeria for one of the best NY-style pies you'll ever taste. Then top everything off with a cannoli from Rocco's.
Lower East Side: One of my favorite areas for one main reason: Katz's Deli. Why Katz's? It has just about the best corned beef and pastrami sandwiches in the world. Moreover, this charming area with fire escapes galore borders some of the best foodie neighborhoods in Manhattan including Little Italy, Nolita, and Chinatown. Just a short walk away, you can chow down on rich and fluffy cheesecakes from Eileen's. Then party it up as the sun sets in the LES.
My preference in neighborhoods is mostly due to my desire to avoid drowning in a pool of tourists. Of course, in NYC, it is inevitable and I myself do like to visit touristy sites. However, when it comes time to wine down from the day's festivities, relax, and grab a bite, I love being in areas where I can experience the local culture. If you like being in the middle of the action, consider Midtown, the Theater District, or Hell's Kitchen.