Turning Back Time in LA: The Old Hollywood Nightlife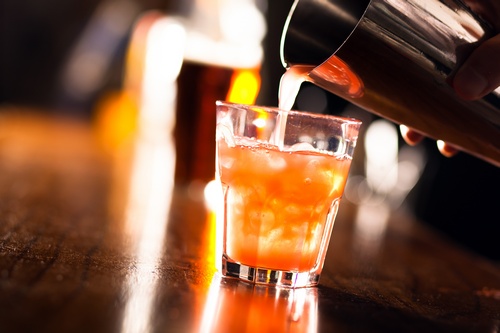 Los Angeles is arguably the nightlife capital of the world. From dive bars to classy lounges to raging nightclubs, LA's got it all. While modern chic has been the focus of many new establishments in the LA scene, many party-goers still prefer the classic old Hollywood vibe. The bars, lounges, and clubs that cater to these night owls are typically located in unique venues and embody a sophisticated and rustic atmosphere. Turning Back Time in LA and enjoying the old Hollywood nightlife is a must-try experience.
Below is a list of just a few of the local flavors where "old fashioned" is not just the name of a cocktail.
The Edison is a cocktail bar and lounge located in downtown LA. This lounge has capitalized on the history of the building as the first private power plant in Los Angeles (circa 1910). Get transported back in time as you walk down the long stairway to the revamped sub-basement of the historic Higgins Building. Here you'll find two bars, intimate lounging areas, and aerial silk dancers gliding gracefully from the ceiling. Classic black and white movies are projected onto the walls and the interior is decked out in wood, brick, and marble. With a full bar and menu, you can enjoy your Manhattan with a plate of cabernet braised short ribs. Oh, and keep an eye out for the absinthe fairies, they'll getcha. Also don't forget to dress in your Great Gatsby's best because the dress code is strictly enforced. On Fridays, there's no cover charge.
The next classic cool spot is Next Door Lounge, LA's best kept secret. Not so much because no one knows about it but because you literally need a password to get in. How do you get one? It's pretty simple. Go to their website, make reservations, and they'll send it to you. When you arrive, you see a plain building with a sharply dressed man in a top hat standing in the front. He'll ask you for the password, then escort you in. Similar to the Edison, but on a much smaller scale, Next Door Lounge is timeless in its décor. The large bar is outlined by the many locals blowing off steam followed by small tables with diners eating small plates. It's a mellow place where you can relax with friends and have a drink or two.
If a mellow night in LA isn't what you're after, put on your dancing shoes and head to Greystone Manor. Located in West Hollywood, this nightclub is a product of elegance, charm, strobe lights, and a killer sound system. Glowing chandeliers and aerialists drape the ceiling and vintage leather and velvet sofas make up the floor plan. But don't be fooled, this is not the place to sit. A night at Greystone Manor is best spent dressed to the nines and on your feet. So come fully energized because this place is full-blown classic Hollywood.
Whether you want to keep it low-key with a glass of wine or go hard with bottle service, you can find what you need in Los Angeles. LA is home to celebrities and if you haven't heard, celebrities party. So get dolled up, amped up, and ready to paint the town red because this city gets even more fabulous after dark.