'Hunger Games' Vacation – Stay and Play Like the Stars
If you are a fan of 'The Hunger Games,' then maybe you will enjoy a tropical vacation in gorgeous Hawaii. You can stay and and check out some of the locations where the insanely popular second installment of Suzanne Collins' novel was translated to the silver screen.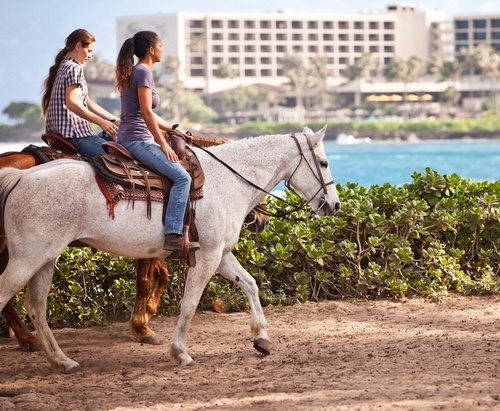 The bulk of shooting for 'The Hunger Games: Catching Fire' took place in Oahu, Hawaii. The island doesn't really need another reason to visit, but the lure of experiencing a vacation where the second highest grossing movie of 2013 called home enhances the adventure.
Stay
Turtle Baby Resort – The North Shore location was home to the cast for the 5 weeks of filming. The resort was also featured in 'Forgetting Sarah Marshall' and boasts a slew of celebrity fans. Total, Turtle Bay has 150 credits to Hollywood partnerships. It has 5 miles of beachfront, tropical forests, banyan trees, golf course, onsite accommodations, dining and transportation, year-round shooting capabilities and only 45 minutes from Honolulu and HNL International Airport.
Play
Kawela Bay – The North Shore of Oahu usually draws thrill seekers thanks to huge swells perfect for surfing, Kawela Bay was the star location. The area was used as the saltwater lake Quell arena. Katniss and the other Tributes started the games from these calmer waters. The cast spent free time learning to paddle boarders in here too! Bonus: The area is a favorite for green sea turtles.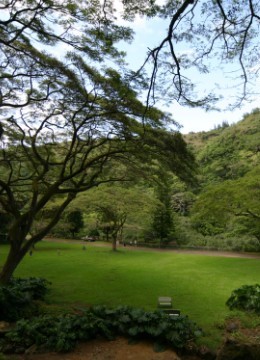 Waimea Valley – Unfortunately, you won't be able to retrace Jennifer Lawrence's journey step-for-step while escaping crazy monkeys or jabberjays. The northern area where that portion of filming is off limits to tourists. However, you can hike through the other portion of the valley through the valley's visitor center east of Haleiwa. You can take in views of endangered species of birds, swim under the 40-foot Waimea Falls and visit archeological sites. For those seeking more thrills, there are a series of trailheads through Manoa Valley. It's a denser forest and you can visit the location where 'Lost' was also filmed.
Kuilima Cove – So much to do here and it was a favorite of the cast. Their resort offered access to this paradise where you can enjoy snorkeling, kayaking, stand up paddle boarding lessons and horseback riding.
If you are seeking more spots where stars love to vacation, check out Favorite Celebrity Vacation Spots to Enjoy With (or Without) Kids…