Lost Luggage – What Happens and Where Does It Go?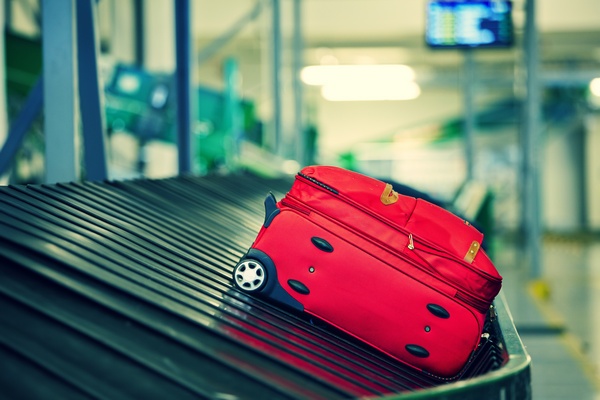 Thanks to hikes in baggage fees, lost luggage rates are dwindling, but they still happen. You've probably been there, waiting at the claim carousel, everyone else grabs their bags, but you are left waiting on a bag that never arrives. It begs the question – lost luggage, what happens and where does it go?
Why luggage gets lost…
There are many reasons, but these are the most common:
1. The routing label gets damaged, ripped, or printed incorrectly.
2. The attendant accidentally types in the wrong destination code.
3. The bag is loaded into the wrong cart and, subsequently, the wrong plane.
4. You forgot to pickup your bag or waited at the wrong claim carousel. Bags that aren't claimed are scooped up by airline employees.
Where does lost luggage end up?
Most airlines typically track down the bag and return it to the owner within a week or two. If the bag cannot be located, the the airline pays out the claim and considers the matter settled. If the bag is found after the claim has been paid, they keep it. So, for luggage that is truly lost or unclaimed, it seems to disappear.
You might think it has gone to Narnia or wherever the dryer sends your socks, but it the bulk of lost luggage goes to Scottsboro, Alabama. There you will find the Unclaimed Baggage Center. From there, the center sells of the contents of the bags. They offer the items at deep discounts, usually around 50 to 80 percent off of retail.
Anyone can shop the center, and maybe you can even buy back your own items.
What to do when your luggage is lost…
You'll have to file a claim with the airline, but the best way to be reunited with your luggage is to ensure you have taken good measures to make it easy to be found.
1. Fill out that luggage tag with the most up-to-date info.
2. Slip a business card or return information with your name and phone number into the bag itself. Sometimes those tags become damaged or lost.
3. Make your bag stand out. Tie a colorful ribbon on it and take a picture. Otherwise, employees will be searching comparing thousands of "large black bag with multiple pouches by brand ABC".
4. Don't leave the airport without filing a claim and getting a copy of the report.
5. Double-check your routing tag, making sure all old tags are removed.