The Roman Guy – Seriously Helpful How-Tos

Different people learn different ways. Some get it with written notes, others need to hear. For those who need to see it and live it, The Roman Guy is…well…your guy.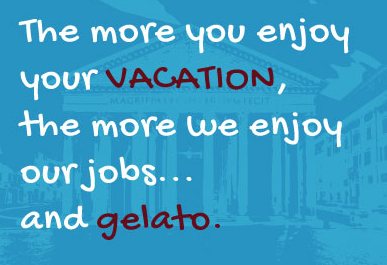 The small team of Italian experts know the country, and its rich culture filled with history. The team of free thinking and creative individuals work hard to make visitors' trip prefect.
The goal is help you spend your time doing the things you want to do, explore the area in new ways, and help guests navigate the country's many offerings.
When you are with one of The Roman Guys, you will get to see things many people miss. Plus, you will get to skip lines packed with other tourists, and offer different options. Most of their tours are on foot, but they do offer a Golf Cart Tour for those who prefer to sit it out.
Tripadvisor, NPR, and Forbes are just a few outlets that have given The Roman Guy a hearty thumbs up recommendation.
The service doesn't stop there. The team has a growing number of helpful videos you can find on The Roman Guy Youtube channel. You can also check out TRG blog for helpful tips, features on how to get the most of your trip, and little lessons on the history of Italy's gems.
The How-To Series is a favorite of the Tourist Meets Traveler Team. The Roman Guy will show you how to do things like order a coffee or use the bus system.
They offer several different touring options including: Small Group Tours, Private Tours, Food Tours, Combos & Deals, Shore Excursion, and Day Trips. Don't forget about those Golf Cart Tours! Simply get in contact with them, and they will help you plan something amazing.