Pinterest Worthy Travel Tricks: Natural Homemade Sunscreen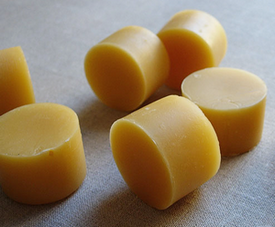 It seems everything causes some sort of crazy reaction and, ultimately, results in cancer or something equally as scary.
I am not a doctor and it feels the reports change everyday, but going with natural ingredients can be a great alternative.
One thing is for sure, the sun can be damaging to your skin.
So, whether you are in Florida or Alaska, protect your skin!
If you aren't much of a purist when it comes to chemicals, but like to save some money, then this recipe for a natural homemade sunscreen will be up your alley too! You can find most of these in the grocery or have them shipped to your door via Amazon.
You Will Need:
4 Tbs. Pure Sweet Almond Oil
4 Tbs Coconut oil
2 Tbs Titanium Dioxide Powder (You can find this on Amazon for less than $10 a pound! This will go a long way.)
2 Tbs Beeswax
1/2 tsp Vitamin E Oil
1 Face mask/bandana
1 jar, small container or the best deodorant case
Mix: Almond oil, coconut oil and beeswax in a small pan while melting on a very low heat.
Wear: A face mask or use a bandana to cover your mouth and nose. It's not safe to breathe in the titanium dioxide, but it is safe for you skin.
Add: Titanium Dioxide Powder once the oils and waxes have completely melted. *Be sure NOT to breathe this in!
Stir: The mixture well and add the vitamin E oil.
Pour: Your homemade sunscreen into your chosen vessel and let it cool and harden.
The SPF content will varying depending on the oils you use. It should hover in the SPF 30-40 range and last 5 hours. If you are sweating or swimming, reapply every 3 hours.
Already burned? Try this natural and easy remedy that provides pain relief and turns the red to brown fast!