A Rome Vacation with a Difference: Live & Eat Like an Italian – Enjoy Testaccio Neighborhood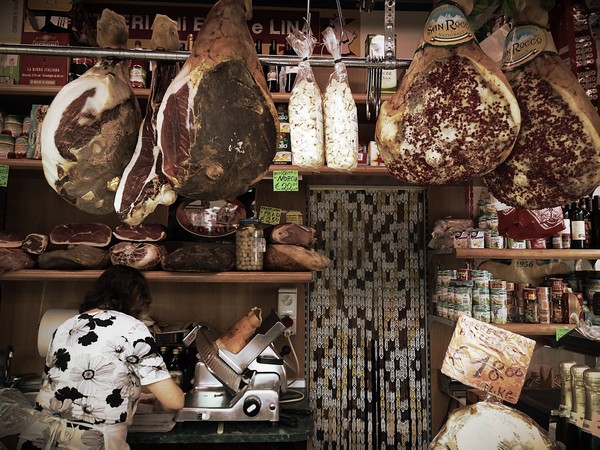 Planning a vacation can be a tedious and strenuous process. What's your budget? When will you go? Where will you stay? What will you see? These are all important questions that must be answered when planning a vacation that is personalized to your taste. For me, I like to focus on my boarding accommodations. When dealing with a tropical destination, a beachfront resort may seem most appropriate. However, if my goal is to be immersed in the culture, I try to steer clear of hotels. Apartment rentals have worked well for me because they are often more cost-effective and give me a deeper look into the everyday lives of the locals. I try to select a location that is close to a metro station connecting to all the popular landmarks, but still far enough away for me to have an authentic experience of the culture. In Rome, that location was Testaccio.
I rented a small cottage in the outskirts of the Testaccio neighborhood with a beautiful outdoor patio. My host was the sweetest Italian woman who packed the kitchen with little Italian pastries, snacks, and fruit for me to enjoy. Sure, I did see tourists from time to time but all of my neighbors were locals, and the neighborhood buzzed with the poetic Italian language that I just love.
In the mornings, I got up early, grabbed my grocery bags, and headed to the local market. One Sunday morning, I headed to the historic Testaccio Market that is now located in a new modern building. There I bought some buffalo mozzarella, prosciutto, and porchetta from Enzo E Lina—an adorable couple who were very patient with my Italian-speaking skills (or lack thereof). For a quick bite during my market crawl, I stopped by Mordi E Vai for an exceptional panino filled with beef braised with carrots and onions. On a different day, when the Testaccio Market was closed, I rerouted myself to the Biomercato just a few minutes away. There I met local farmers selling the produce that they themselves have grown. I participated in a lovely olive oil tasting and bought more porchetta (there's no such thing as too much porchetta!).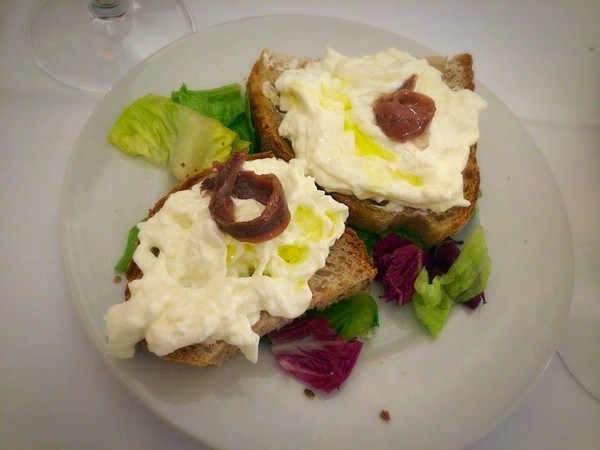 To feed my gelato addiction, I walked a bit outside of Testaccio to Il Gelato Fantasia. At this gelateria, eating scoops and scoops of pistachio gelato was a norm for me, I couldn't have enough of it. If I was feeling wild, I would ask for some whipped cream on top (I live on the dangerous side, I know). Italian whipped cream is interesting because it's not sweet yet unbelievably creamy.
When it came time for lunch, Trapizzino often called out to me. As the name entails, trapizzinos are sold at this tiny eatery. Trapizzinos are soft and toasty bread triangles stuffed with all sorts of fillings. My favorite? The tender meatballs with marinara. Think calzones but better. I also never left without ordering suppli which are fried risotto balls—some stuffed with bacon, others with stewed beef, all delicious.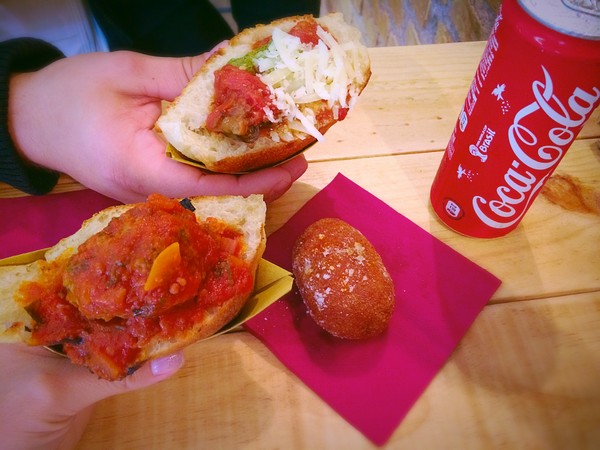 For dinner in Testaccio, a great spot is Flavio al Velavevodetto where you will find great house wines, a nice burrata, and a very good carbonara.  For dessert, be sure to try their tiramisu which is exquisite. If you're craving seafood, head to La Torricella instead. At La Torricella, fried seafood is done perfectly, as are the fried artichokes. For the steak lovers, go for the steak dish in balsamic.
Like many, I loved my time in Rome. But I loved it for more than the Colosseum and the Trevi Fountain. I loved it for the local experiences I had while in Testaccio. At night, I heard the locals come alive in the wine bar across the street; during the day, I stumbled across tiny car shows; all throughout Rome, I remember a distinct aroma that I can only describe as a rustic-floral scent; these are all part of the sweet memories I have of Rome. I can now appreciate it for more than the pictures of the ancient ruins or slices of pizza. I appreciate it for having given me the opportunity to make it my own, which is something I hope every traveler gets to experience.