Roncato UNO ZSL – The Cabin Upright 4-Wheel Carry-on For All Your Travel Needs – Travel In Style!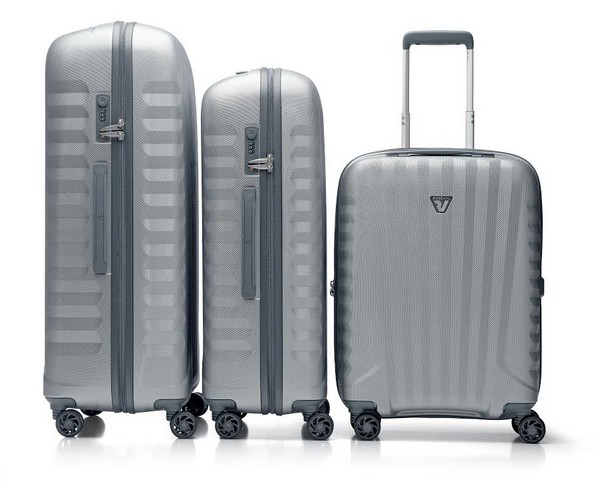 In the market for a new suitcase or carry-on – then you must purchase a Roncato. Want something both light and roomy – capable of holding all your belongings? Look no further than Valigeria Roncato's Uno ZSL from their Travel Collection. The bag is a spinner with 4-double wheels for effortless maneuverability and a comfortable extendable handle which is only 20 centimeters in depth but the capacity is 30 liters and 27 kg. I can also say that from my personal experience, it's one of the best bags to have on hand when you're traveling abroad. It's difficult to find bags that have the capacity for all your luggage, but aren't a pain to lug around. The Roncato is the best of both worlds, and it's got such a wide array of features that truly make it a joy to use. My vacation was made more enjoyable with the use of this great carry-on.Ronca
Roncato has managed this because the UNO ZSL is the first suitcase created in Polycarbonate, so it's strong, flexible, attractive and sturdy – and it also has a closing system with a TSA combination lock. If that sounds technical, it basically means that the bag is state-of-the-art and allows you security without having to worry about your lock getting broken by the TSA.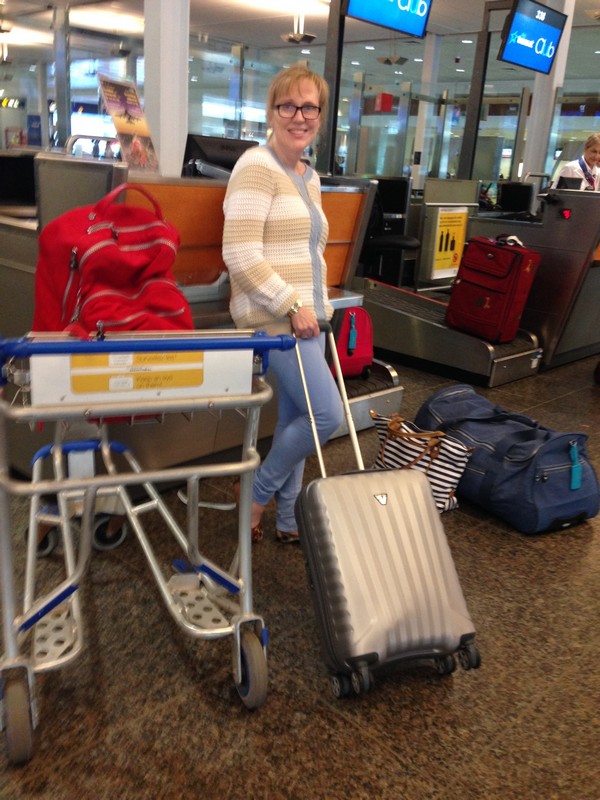 Plus, it never looks dirty or worn – seriously. We took a one month long trip to Europe, and the bag traveled to Dublin, Prague, Budapest, and Rome, and guess what? It still looks brand new – like it did on the day we got it. There wasn't a single scratch on the bag, despite the numerous security checks, lugging through taxis and airports, and banging around hotel rooms. The bag also has no difficulty with rolling, no matter how much you've packed into it. You want it sideways, it'll go sideways. You want to run through the airport with it, no problem. Because it's so light, it's incredibly easy to swivel it around without having to make an effort like you do with most suitcases [and those awkward luggage carts]. Plus, the dual zippers can't break or jam and there is no cloth that could rip. When you're traveling abroad, there is nothing more annoying than having a suitcase that breaks or rips in the middle of your trip. And since I'm especially prone to breaking and/or ripping suitcases by trying to over-pack after a buying a billion vacation souvenirs, I was thankful for the Roncato's ability to perform under pressure.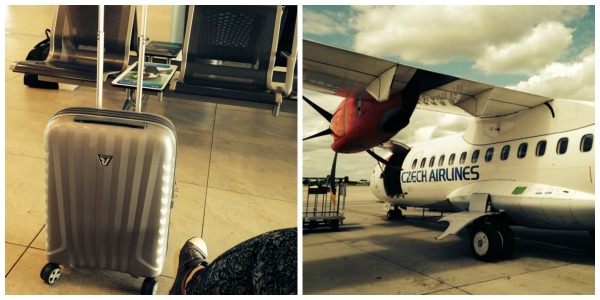 In addition to Silver, the bag also comes in a variety of colors including Black and Red, so you can have your pick of the litter. As long as you don't throw it into a swamp, it will retain its smooth and shiny surface – as we can attest. Overall, I would recommend this bag for long-term travel, short-term travel, and especially international travel. It was a pleasure to wheel around the airports and hotels and its flexible polycarb surface makes it a charm to pack. Furthermore, regardless of how much you put into your Roncata UNO ZSL carry-on it retains its standard regulation shape and size – the rule is simple, if you can close it then you can carry it onto any standard regulation flight! After using Roncato UNO ZSL I can attest that I would never travel without one again! Next trip we intend to try out the entire line of Roncato luggage.
Disclaimer: TMT received a Roncato Carry-on for review purposes.  Please note, all opinions expressed here are solely those of TMT and in no way those of this article's sponsor. Items have not been exchanged as payment for the publishing of favorable opinions.