Save Money on Travel – Cara Harrington, Author of 'Confessions of a Couponer: Real Ways to Save Money' Shares Her Tips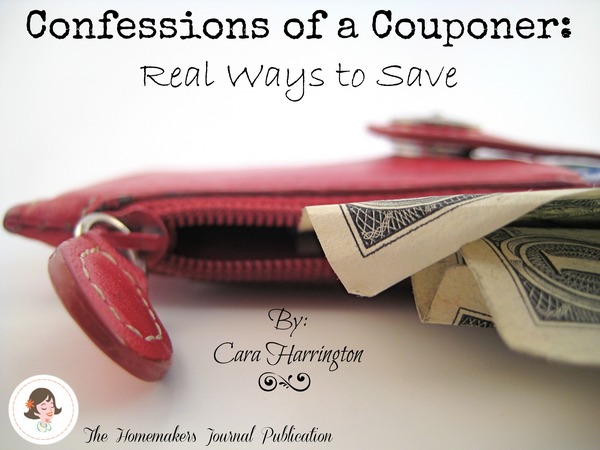 Our beloved Contributing Editor, Cara Harrington, is officially a published Author. You can find her work throughout MLRP Media Group, covering everything from travel to entertainment and motherhood. Now, you can pick up her book, 'Confessions of a Couponer: Real Ways to Save Money' for Kindle via Amazon.
In the work, she details the step-by-step process of couponing and saving money. Just like her writing talents, her knowledge of savings covers more than just couponing at the grocery store. Travel is just one of the many areas covered in her book, and she is sharing some details with us…
Tourist Meets Traveler: First, what inspired you to put pen-to-paper for a couponing book?
Cara Harrington: "Writing is my passion and any topic fuels that creativity and chance to broaden my skills. I am also a Freelance Writer, so when I get a request for content, I dive into research-mode. My desire to learn and master skills was piqued when a wonderful friend and an amazing photographer, Kristyn Affarano, started sharing tips with me. From there, I became obsessed with finding ways to save money after I saw positive impacts on my finances, people wanted to know how I did it. So, the book was born."
Tourist Meets Traveler: The title is intriguing. Where did it come from?
Cara Harrington: "I wanted a title that was honest. There are those "extreme" couponing shows that give people views of grandeur that, in most people's reality, just aren't feasible. In my first "confession", I made sure to address that. It is possible to achieve those amazing savings, but it takes so much time it becomes a full-time job. Most people I have worked with and taught, expect to walk out with a loaded cart of groceries for $5 right away and not have to shop again for weeks. It can be done, but there is a reality check when you start, and most people give up. I highly encourage everyone to stick with it."
Tourist Meets Traveler: How much do you save per grocery shopping trip?
Cara Harrington: "Currently, on average, I save $37.82 per trip. I am bit of a nerd and keep track of it. It helps me feel better about the times I don't save as much as I'd like. I have a large family to feed. I have 10 year-old boy who is a defensive end/tackle, a dancing/gymnast 6 year old daughter and a 2 year-old who loves her chocolate milk. So, with a job and family, my time is often wrapped up football, dance, and toddler fun. Again, it's the reality of couponing. Before I had a full-time job and only two kids, I'd save an average of $72.34. Time is the biggest factor in how much you can save."
Tourist Meets Traveler: You cover many topics beyond coupons in the book…Black Friday, sale cycles, saving money without clipping a single coupon, the downside of shopping at membership-only retail warehouse clubs, when to buy items at their cheapest, and saving money outside the grocery store. Do you have any travel savings tips?
Cara Harrington: "I have shared a lot of my travel tips on various posts throughout Tourist Meets Traveler, but I always get the question – 'How can you save money in Florida/Disney/Universal Orlando Resort?' These are my top 5 answers…"
1. Hit up the Visitor's Center in Orlando – There is literally a WALL of savings. Grab flyers and coupons for restaurants for free kids meals, drinks, or discounts.
.Buy Universal tickets online. They are cheaper and saves you having to wait in line at the gate.
Consider skipping Disney's "Park Hopper" option, especially if you have young children. The commute between parks in a day wastes precious time and it's taxing on kids who just wanna be on a ride.
Just need a one day ticket? Unless you sit through a 2-3 hour timeshare presentation (NOT WORTH IT!), you won't find legitimate 1-Day discounted Disney ticket. However, you can score some savings if you are a Target REDcard holder. Both the Target credit and debit cards offer 5% off every purchase, every day including gift cards! Buy Disney gift cards and then purchase your tickets to save a bit extra.
If you have access to a car – stay offsite. It will save a bundle!