Yosemite Hotel Review: Tenaya Lodge at Yosemite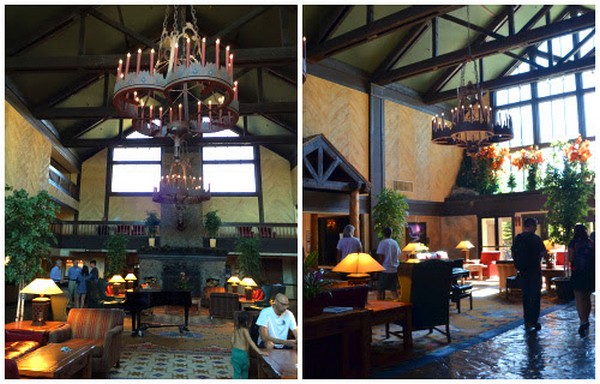 Written by: TerriAnn van Gosliga
The beauty found Yosemite National Park is undeniable. With majestic landscapes and picturesque scenes wherever you go, it's no wonder that this location is among the top three most visited National Parks in the country. To immerse yourself in nature does not mean you have to "rough it" among the dirt, bugs, and bears though. Just outside of the south entrance, you'll find the perfect glamping hub, Tenaya Lodge.
About an hour out from the valley floor, Tenaya Lodge is located in Fish Camp. The area is secluded and provides the desired serenity most visitors from the city seek. However, it also contains all the comforts you'd hope to find at a quality resort including a full-service spa with saunas and showers. My husband and I can tell you first-hand that the massages are fantastic.
ROOMS- Tenaya Lodge at Yosemite, CA #Travel #Hotels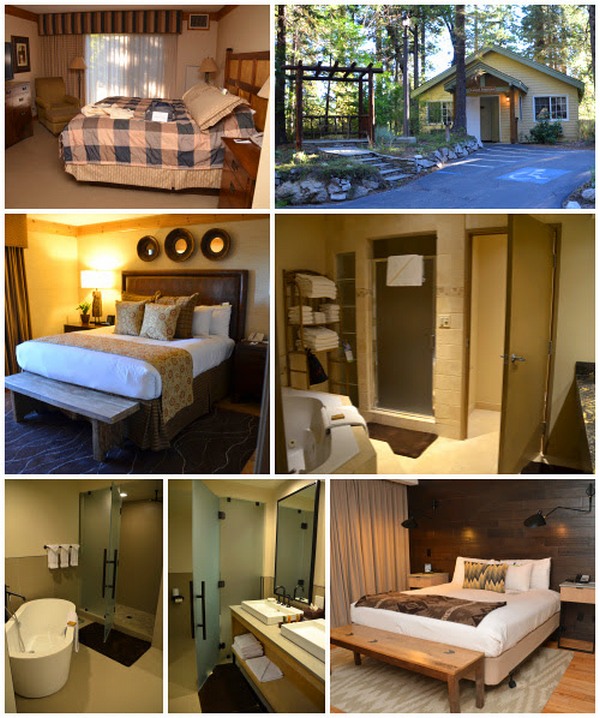 As far as staying at Tenaya, I was astonished as to how many types of accommodations are available. Within the lodge itself, seven distinct room types can be found. These differ in size, amenities, and style. There is also a special area intended for adults only so guests don't have to endure little feet and rambunctious voices echoing throughout the halls.
Deluxe Rooms
Extended Double Deluxe Room
Junior Room
Spa Suite
Deluxe Suite
Garden Suite (Adults 18+ only)
Contemporary Suite
Cottage Room
Cottage Suite
Rooms are being renovated on an ongoing basis but in sections, so as not to disturb operation. The lodge has come to be a fantastic venue for business meetings, conferences, and weddings. Attendees with eco-friendly interests will appreciate the charging station with two DC ports found in the parking lot and that the lodge has earned double Silver LEED certification. For those wondering, your fur babies do not need to stay at home. Tenaya Lodge welcomes dogs and even offers pet-friendly packages.
RECREATION – Tenaya Lodge at Yosemite, CA #Travel #Hotels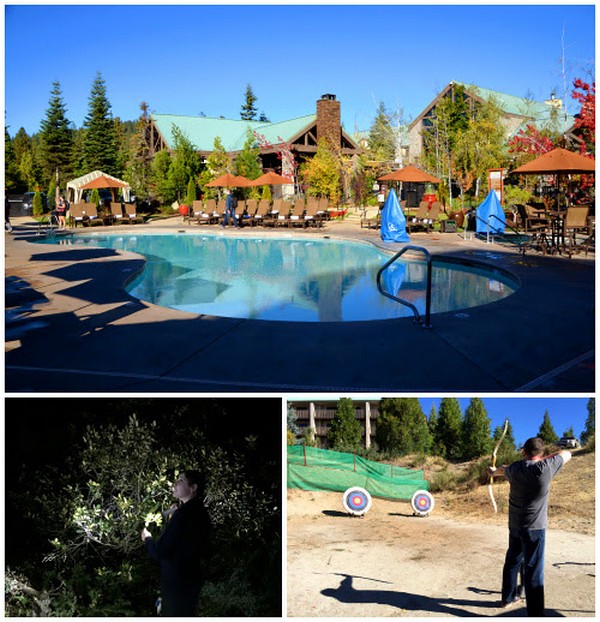 Tenaya Lodge provides a number of activities for singles, couples, and families. Yes, parents, there are kids camps so you can have some alone time too. Choose from experiences such as:
Horseback riding
Archery
Climbing Wall (seasonal)
Ice Skating (seasonal)
Biking
Guided Flashlight Hike
In addition to the three outdoor pools (one has jazz piped in underwater), there are also two indoor pools that guests can enjoy. All the pools are filled with saline, not the standard chlorine-saturated water you find elsewhere. Some hot tubs are reserved for adults only. All will appreciate that swim diapers are complimentary and required for young ones.
DINING – Tenaya Lodge at Yosemite, CA #Travel #Hotels

Dining at Tenaya Lodge ranges from casual to formal. Kitchen staff is more than happy to point out or create from scratch delectable dishes for those dealing with food allergies, as all chefs have been educated and certified to deal with this. Some meals may be included in optional vacation packages.
Sierra Restaurant – Amazing breakfast buffet. Gluten-free items can be specially ordered at no extra cost.
Jackalope's Bar and Grill – Casual appetizers and drinks with the prized Jackalope hunting trophy looking on.
Embers – Upscale dining for adults. Ages 13 and up only.
Timberloft Pizzeria – Located near the cabins. Soon to include an on-site brewery.
Parkside Deli – Pick-up and go.
So whether you plan on staying in the area for 2, 3, or 7 days, Tenaya is a wonderful "home base" for all your adventures in and near Yosemite. Don't forget to visit the tour desk or ask the friendly staff about special events and hiking routes. Feel free to visit the fully stocked gift store to commemorate your visit until you plan your next one.
TerriAnn van Gosliga is the main writer at Cookies & Clogs and Driving Mamas. Born & raised in the SF Bay Area but loves to travel. She's been married to her best friend for 14 years, homeschools her 13-year-old daughter, and has an accident-prone lab mix dog.