Travel in England: Landmark Tour of Stonehenge, Windsor Castle, and Oxford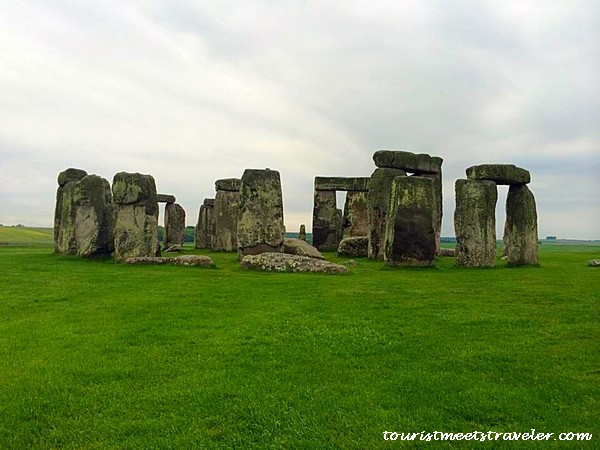 When I first decided to visit the UK earlier this year, I knew there was one place I had to check off my bucket list—Stonehenge. Like many, I grew up hearing about the mystique of Stonehenge with its immense stones stacked on top of one another. Dating back thousands of years, the mystery was (and still is) where the stones came from, how they got there, and, above all else, why they were placed there. It was simply a circle of rocks but knowing the history and mystery behind it all made the idea of Stonehenge intriguing and fascinating.
Stationed in London, the first question I had was how I'd get to this mystical site that is nearly two hours outside of where I'd be staying. The options included train, rental car, or guided tour. Apprehensive about tackling the traffic laws and train system of England, I opted not to go the route of taking the train or driving there myself. What was left was to go as part of a tour group. The two largest and most well-known companies that offer tours of Stonehenge out of London are Premium Tours and Evan Evans Tours. They both offer direct transfers to Stonehenge as well as packages that include other tourist sites in the same day. My decision to go with Evan Evans was due to a mixture of my interest in also visiting Windsor Castle, the date availabilities, and the price. Most importantly, I figured that if I was going to travel all that way to visit Stonehenge, I might as well fully commit and go for the special access to the stone circle. As an added bonus, Oxford was also included in the full day itinerary.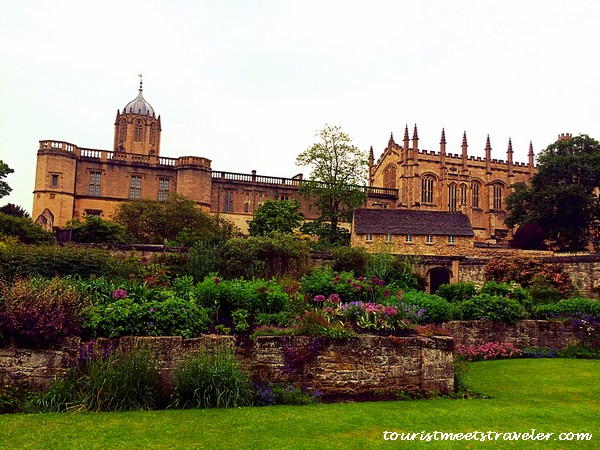 The day began at the Victoria Park Plaza Hotel (there are three other pick-up locations throughout London) where the big red Evan Evans tour bus pulled up. The tour guide stepped off, collected our tickets, and off we went. The Mercedes bus was modern, clean, and comfortable. Our guide, Russell, was great about keeping us informed during the entire trip on the road. The first stop, Windsor Castle, where the waving flag told us that unfortunately, the queen was not currently in during our visit. Russell gave us the history and facts about Windsor Castle prior to our arrival and suggested some must-see's for our visit. The tour included the entrance fee to the castle as well as an audio guide. During this stop, we were free to roam the premises on our own and given a specific time to meet back at the bus (about an hour). Per Russell's suggestion, I saw St George's Chapel with its picturesque interior and beautiful memorial to Princess Charlotte. Thereafter was just enough time to see the state rooms and all of their grandeur.

On the road again, we were headed to the largest college at Oxford, Christ Church. Here, Russell gave us a guided tour of Christ Church with a strong emphasis on areas where Harry Potter was filmed. I must admit, I didn't have much interest in Oxford when I booked this tour but enjoyed it very much during my visit. It is almost unbelievable that a single university could contain such a rich history. We were given about 30 minutes of free time at the end of the tour at Oxford to browse around, eat, and buy souvenirs.
Saving the best for last, the final stop was, in my opinion, the holy grail of tour destinations, Stonehenge. It took some time to drive to Stonehenge from Oxford so this was a good time to get a nap in; however, I chose to stay awake to become more educated about Stonehenge per Russell's descriptive narrations. Out of the hundreds of thousands of visitors to Stonehenge per year, we were all ecstatic to be the small percentage to be able to walk inside the stone circle. We arrived at Stonehenge after it had already been closed to the general public. The sun was about an hour from setting but the gloomy sky gave no indication. Into the circle we went, half of the group at a time. As I entered the prehistoric circle, just inches from 50-ton stones, the magic of Stonehenge came to fruition. It is, in all aspects, more awe-inspiring than any of my previous perceptions of it. We were given sufficient time here to peruse the circle, take photos, and enjoy the experience of just being among the stones. By the end of the visit, I was chilled to the bone with soaking wet shoes and a rickety umbrella in the rain but content nonetheless. It is an indescribable feeling when you realize that you just experienced one of the seven wonders of the medieval world.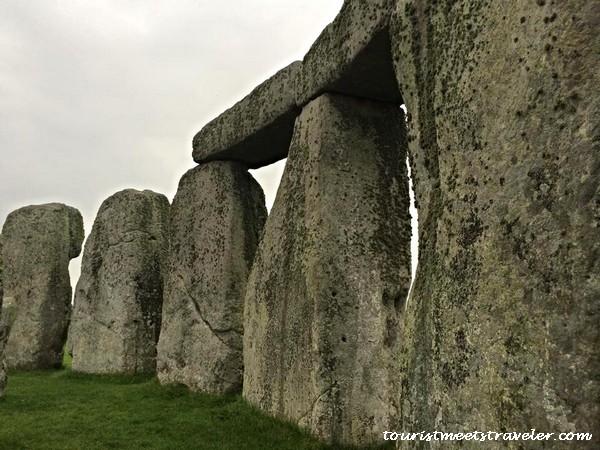 Reflecting back on my time in the UK, I can say with confidence that the Evan Evans Stonehenge tour was the best thing I did. With the opportunity to see Windsor Castle, Oxford, and special access to Stonehenge, it was undeniably the best value I got for my money.
If you plan on booking a Stonehenge tour, here are a few things to note that I learned from my experience.
Book in advance! Stonehenge tours are very popular and fill up quickly. Also, Evan Evans offers discounts for students, seniors, and children so be sure to take advantage.
Water is sold on the bus for a small fee. I believe it was no more than a pound.
Pack food and snacks. This is a full day tour and does not include food. You have brief opportunities where you can buy food but you can make better use of your sightseeing time if you buy food ahead of time, pack it in a bag, and bring it on board to eat on the bus ride. Keep in mind that hot food and drinks are not allowed.
Bring your own head phones. Head phones are provided for the guided tour of Oxford but not for the Windsor Castle audio guide.
If you have questions during the tour, ask your guide. They are very knowledgeable and welcoming of all questions.
This goes without saying but weather in the UK is unpredictable and it rains quite often. Be sure to bring along a good umbrella and wear rain-friendly attire. Boots are great during your time in the stone circle where the grass is wet, especially if it rains.
Bring some cash to tip your guide. It is not required but tips are accepted.