Visiting The Calgary Zoo – Experience a Walk Around the World In One Day #VisitCalgary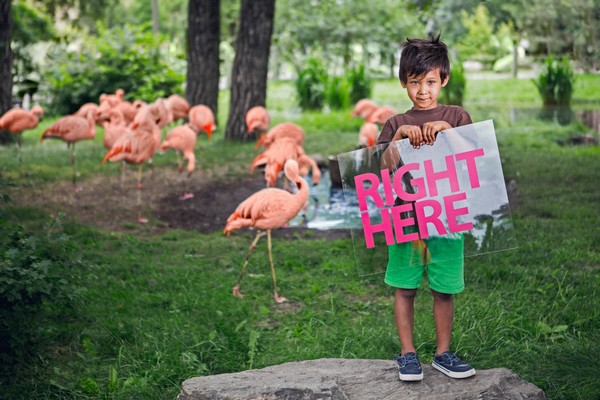 Calgary is a city of beauty and culture, and it always seems to create a visceral, evocative, and emotional reaction in me. But perhaps nothing creates a stronger impression than the Calgary Zoo, which is similar to what we imagine the experience of "walking around the world in one day" would be like. Technically, it's the Calgary Zoo, Botanical Garden, and Prehistoric Park, but the zoo offers the chance to any visitor from around the world to come and spend time. The best part? It's only five minutes away from downtown, so there's no excessive taxi fare and/or getting lost trying to get there. Of course, the minute you enter the park, it almost feels like you've entered another planet – that's how stunning the wildlife collection and presentation are. There's over 1000 animals, 6 acres of gardens, several playgrounds for your kids, and even a prehistoric park for budding paleontologists. And let's face it, which kid isn't a budding paleontologist, especially after they learn about dinosaurs?
There is truly something for everyone, but taking your kids there and making a day out of the trip is the best way to experience it, in my opinion. This is the sort of place that kids adore, and it's educational, fun, informative, AND compelling. It's not something that kids will easily forget, and making your kids smile is the best way to ensure a happy memory in any parent's eyes, right? There's a reason that the Calgary Zoo was ranked as the 2014 Traveler's Choice, and it's also ranked in the top ten attractions in Calgary. There are activities for older children, there are activities for younger children, there are activities for families, and heck, there are activities for bored adults who just want to have some fun and be entertained.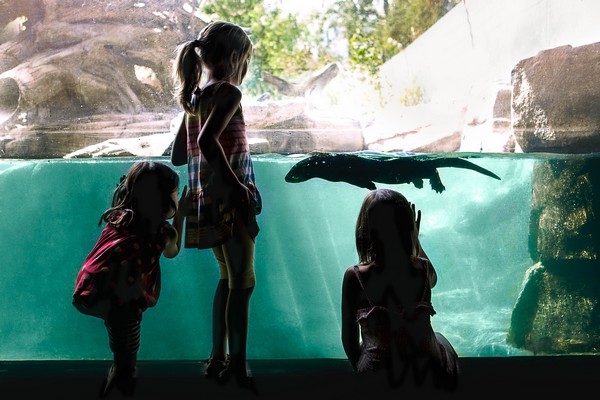 The Calgary Zoo is wildly popular and you'll enjoy the atmosphere created by your fellow visitors at the zoo. Don't forget to plan for a full day if you have the time because there is so much to see and do. Kids in particular seem to love the penguin enclosure, so make sure that's on the top of your list. The staff is great and extremely helpful, so don't hesitate to ask any questions you may have. The layout of the zoo is creative and helps add to the experience of travelling through different lands and ecological zones.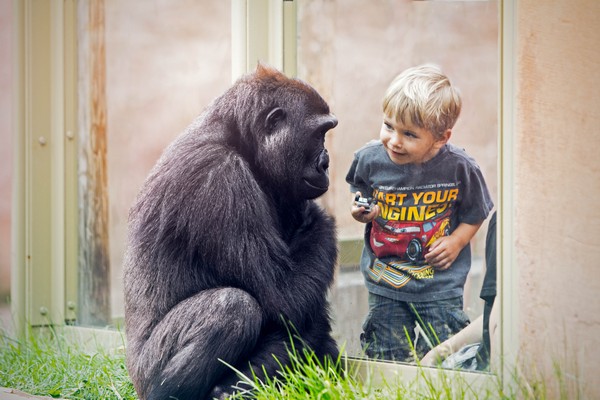 "This is the moment you walk around the world in one day."
The Calgary Zoo is also considered Western Canada's largest [accredited] zoo, and keep in mind, there are a LOT of zoos in the area so this distinction really counts. However, the Calgary Zoo tops the list on sheer spectacle alone, not to mention that it's one of the few places that families can spend large amounts of quality time together without going broke. The zoo is designed to be enjoyed and provide a marvelous learning experience, not to drain your finances
You can find out more details at CalgaryZoo.com, but keep in mind, this is just ONE of the places that Calgary has to offer tourists, and families in general. Summertime in Calgary is one of the most popular times for families to come and spend time in the city, largely thanks to their childrens' summer breaks and the beautiful weather. Although the zoo is one of the best educational and fun experiences for kids, there's also plenty of other opportunities for clean, friendly family fun. You can go on VisitCalgary.com for a list of every attraction, but right off the top of my head, there's also the science center, the Calaway Theme Park [Western Canada's largest theme park], the Calgary Stampede [coined the world's greatest rodeo and western festival], the Calgary tower, Heritage Park, and the Olympic Park, just to name a few. Whenever I'm in town I take time out and plan a trip to the Calgary Zoo – I'm always glad I did.
Disclosure: This post is sponsored by Tourism Calgary.  However, all opinions are my own and not influenced in any way.