4 New Theme Parks and Attractions Coming Soon for Family-Friendly Fun Trips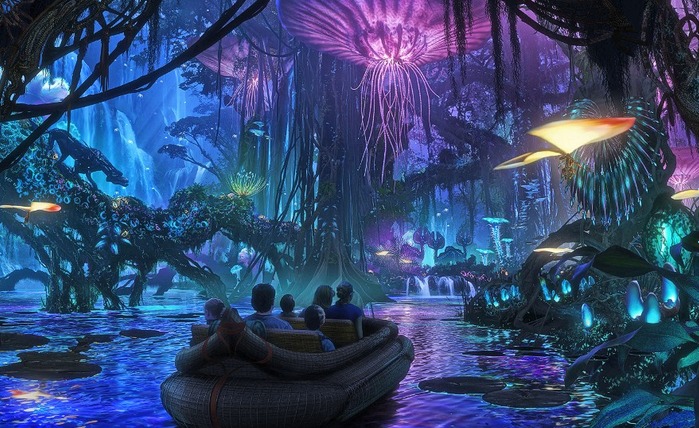 Theme park junkies or families who are looking for a new adventure rejoice. These 4 new theme parks and attractions will deliver a refresh on family-friendly fun trips.
Avatar Land in 2017 – Orlando, Florida
Disney and Universal are packed with pop culture fun, and Universal's recent addition of the Wizarding World of Harry Potter has been a massive success. Answering the call of more modern demands, the world of Avatar is being added to Disney's Animal Kingdom. Avatar fans will enjoy the world of Pandora with James Cameron's second involvement in a theme park. Disney and Cameron plan on using new technology to bring park-goers an experience that is more lifelike and unique.
Paramount Park London in 2020 – Kent, United Kingdom
A London-based theme park seems like a no-brainer, but the project has seem some delays. In January, the land owner of proposed area finally signed a deal. A draft development consent order is planned for autumn 2015 with the hopes of opening a park around Easter of 2020. Park attractions are still in development, but with films like "Star Trek" and "Mission Impossible," the possibilities could be really exciting.
20th Century Fox World in 2016 – Genting, Malaysia
It will be Fox's first independent venture in theme parks. It's being build as you read this and due in 2016. A press release confirmed that Twentieth Century Fox World will feature 25 rides and attractions based on Fox films like Ice Age, Alien vs. Predator, Night at the Museum, Rio, and Planet of the Apes. Concept art also shows Titanic being involved, but nothing has been confirmed on that angle.
Dubai Parks: Legoland, Bollywood Theme Park, Motiongate Theme Park in 2016 – Dubai,United Arab Emirates
Already under construction, these lands will be the first of many plans. The location is ideal and will provide thousands of jobs. The highlight of the plans is the Hunger Games attractions being planned. There are little details, but we have a full coverage of what has been confirmed here at Hunger Games Theme Park Coming in 2016.