Best Hotel Chains for Larger Families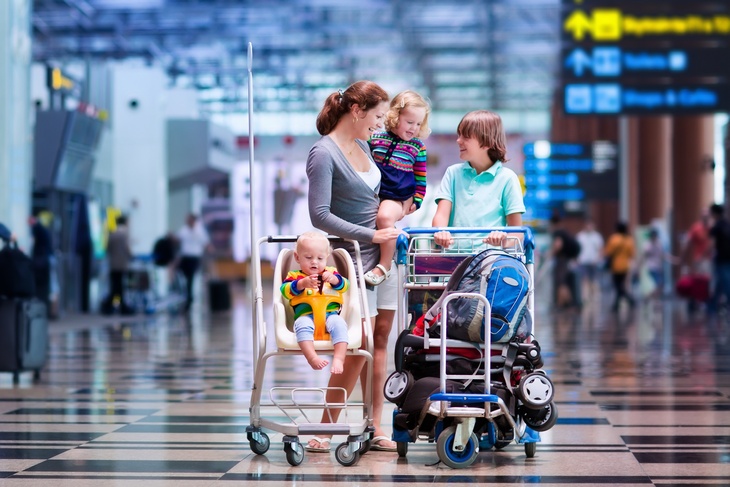 Solo adventures allow travelers to embrace their impulsive side. Traveling with a family usually takes months of planning, but a spur of the moment trip isn't out of the question. Whether you are going for a spontaneous getaway or a carefully mapped out trip, these hotel chains are some of the best options for larger families.
Loews Hotel and Resorts
The brand offers 23 locations throughout the United States which may seem limited, but they have offerings in popular hot spots. Loews has a talent for making family-friendly deals. For example, Harry Potter fans will delight in the chain's deal with Universal Orlando. The ultimate family-friendly vacation destination currently has 5 on-site hotels that grant you that coveted early access to the Wizarding World of Harry Potter. Cabana Bay in Orlando has a family-friendly suites that can accommodate larger 6-member families. You can easily discover other perks of each location via the chain's website.
Related: Orlando Hotel Review: Universal's Cabana Bay Beach Resort
Hyatt House
With 62 locations throughout America, the chain offers plenty of space for larger families. Two-bedroom, two-bathroom suites are available and won't drain your entire vacation fund. All their rooms have a kitchen with full-size fridge along with a microwave and an oven. The kitchen is also stocked with cookware so you can save some extra cash by cooking a few meals.
Embassy Suites Hotel by Hilton
Spread over the United States, you will find 225 locations. Every room is a suite and offers privacy thanks to a door separating sleep sofa and TV from the sleeping area. However, the breakfast buffet will be a big family's favorite feature. You can get omelets, eggs, pancakes, or enjoy the oatmeal and Greek-yogurt toppings bar. The chain has also trained its staff to interact with kids to ensure everyone has a great experience.
Related: Traveling With Family: The Terminal Journey Diary – The Reality
Residence Inn
The largest range of locations, the Residence Inn boasts over 650 options. The smallest room – a studio suite – is 450 square feet , but the one bedroom suite is even bigger with a door that gives the master bedroom occupants privacy. On Monday and Wednesday nights, pop down the lobby for foodie-pleasing fare ranging from pop-up
restaurant tasting to food trucks.