Catch Snoopy and Charlie Brown in "The Peanuts Movie" – PLAYING NOW!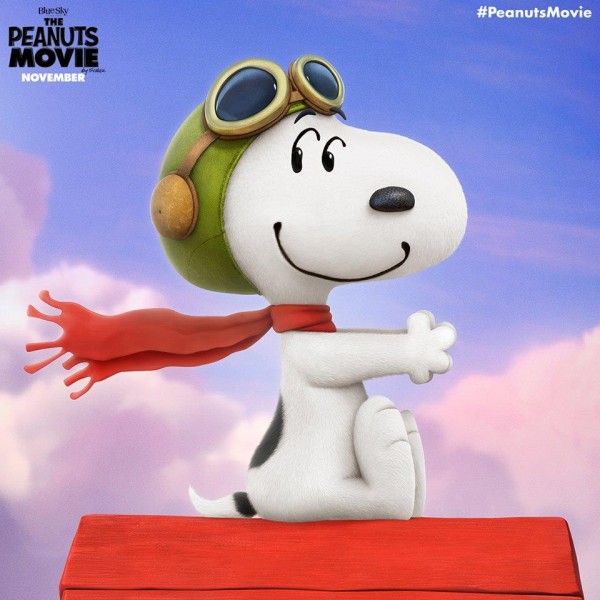 We have been counting down the premiere of "The Peanuts Movie" (Blue Sky Studios and 20th Century Fox) for over a year now – and on November 6th the highly anticipated 3D movie starring Snoopy, Charlie Brown, and the entire Peanuts gang finally hit theaters! If you and your family have not made it to the theaters to check out the iconic comic back in action – then you need to pack up the kids and do so ASAP.
When "The Peanuts Movie" remake was first announced a few years ago, we all had mixed emotions about it. Obviously, anything with Charlie Brown and Snoopy is a win in our book. But, one of the things we loved so much about all of the Peanuts cartoons and books was their iconic timelessness. There was something magical about Charlie Brown and Snoopy – the characters basically had stayed the same for over 60 years, and still seemed to capture the hearts of everyone that tuned in, regardless of what decade it was.
There were some concerns that "The Peanuts Movie" would be too modern, and lose some of its timeless charm – but that was not the case at all. The characters didn't change a bit and stayed true to the characters that Charles Schulz introduced over 60 years ago. Snoopy still did his contagious dance that makes you want to jump out of your seat and dance as well. Charlie Brown is still smitten with his classmate. And, the parents' faces are still never shown – and they still sound like they are speaking a foreign language. Aside from the fact that "The Peanuts Movie" is in 3D, it could have easily been viewed back in 1965 and not raised a single eyebrow – there was even still a landline phone!
"The Peanuts Movie" follows Charlie Brown (Noah Schnapp) as he tries to win over the heart of The Red Haired Girl (Francesca Capaldi). Noah Schnapp is a newcomer in cartoon voice-overs, but he nailed the distinctive voice of Charlie Brown right on the head. Seriously – it was impossible to fathom the idea that it wasn't the same voice I heard when I was a child. Francesca Capaldi's voice you may recognize from her show on the Disney Channel. Charlie Brown literally devotes an entire school year trying to catch The Red Haired Girl with his different talents. Meanwhile, Snoopy has his eyes set on the super adorable Fifi, and of course catching the Red Baron. Snoopy and Charlie's pals Linus, Lucy, Marcie, Peppermint Patty, and Woodstock are all present and accounted for.
If you have not made it to the theaters to see the full-length 3D film "The Peanuts Movie," then I highly recommend doing so – and taking your whole family along. Cartoons don't have to be just for kids, I thoroughly enjoyed myself, and getting lost in the nostalgia of the Peanuts Gang. For a few minutes I forgot that I was supposed to be the adult. Regardless of your age, it is impossible not to get roped in to Charlie Brown and Snoopy's adventures – and this movie was truly worth the wait!
You can also catch Tourist Meets Traveler's interview with the Little Red Haired Girl right here!!!!