Charleston Family Vacation – Things To Do With Kids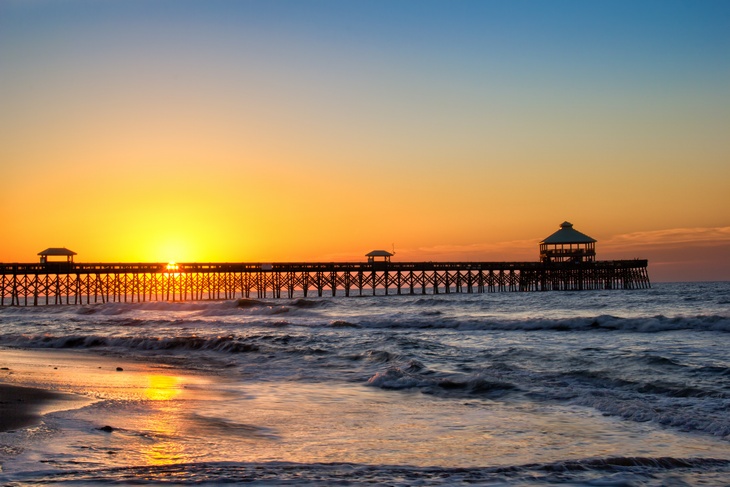 Family vacations are a great way to bond with your children, and this list of things to do in Charleston with kids will make it easy to enjoy a fun filled South Carolina vacation. Charleston, South Carolina has many wonderful historical qualities you as an adult will enjoy, but what about the kids? This list gives you some fun ideas that kids of all ages will have a blast enjoying with you on your next vacation.
Related: How to Enjoy a Family Vacation in Raleigh, North Carolina – Lots of Fun with Southern Charm
Things To Do In Charleston With Kids
Visit Fort Sumter: This has to be on every list, even though it is an educational and historical attraction that you might not initially thing of as one of the things to do in Charleston with kids. Fort Sumter is key to the Civil War time line as it is the location of the first official shots fired in the war. The ferry ride over to Fort Sumter is a fun thing for everyone, but the real attraction for kids is the Junior Ranger program. As it is part of the National Parks system, it includes some awesome and fun resources your kids will have fun with while learning about the area as well as the war.
Hit The Beach: Charleston, SC is a beach town after all, and being along the coast means it is a great destination for those who enjoy water activities. From simple swimming to the sand castle builds, walks on the beach of even sunset dinner cruises, Charleston has tons of amazing beach areas that are family friendly. Isle of Palms is a popular beach area for families that has some great options for hotel or condo rentals. In fact, renting a condo along the beach is a great way to save money on your week stay in the area while giving you the freedom to cook your own meals, do laundry and relax with a movie in your condo on long days when everyone is tired.
Visit South Carolina Aquarium: Kids love seeing amazing sea life up close an personal, and the South Carolina Aquarium is one of our favorite things to do in Charleston. From the classic shark and sting ray, to the popular albino alligator this is a great choice for those who are interested in both an educational and hands on experience. There are multiple places for kids of all ages to get hands on with sea life.
Related: 5 Reasons Myrtle Beach, SC Should Be On Your Must-Visit Vacation List
Visit Children's Museum Of The Low Country: For hands on museum fun for younger kids, the Children's Museum Of The Low Country is a great option in Charleston. A hands on market, fun displays that get kids minds going while they have fun and tons of playful education make this a great choice for kids under 12 to play and learn.
When you are planning a vacation to the beautiful ocean front area of Charleston, South Carolina you definitely want to keep these things to do in Charleston in mind. Kids will have fun on the beach of course, but on those rainy days or days when everyone wants something new to do, head away from the beach and check out some of these other awesome attractions. Don't forget the great shopping, museums, parks and beaches all along the way.