Family Travelers Reveal Secrets to Making Vacations Happier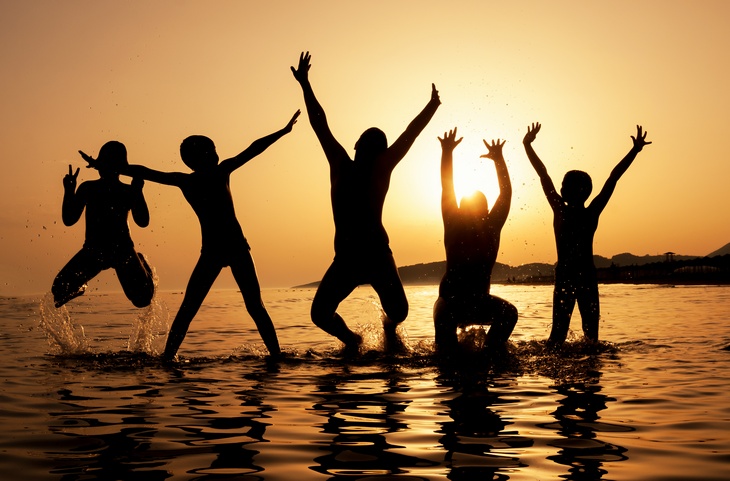 Some will cringe at the idea of remembering past traveling mistakes. The idea of packing the kids up in the car and driving to destination you hope has something the kids won't get bored with in half hour is daunting, but these travelers reveal secret to making vacations vacations happier…
Destination Connection
"We've made the typical family pilgrimages to Disney, but the happiest place we've ever been was Massachusetts. We wanted to take a break from the non-stop energy of a theme park and do something different and unique. After talking with family members, digging through some sites that helped us track down our ancestry, we found some places previous generations of our family came and settled in America. We had an amazing time exploring and taking pictures of places our ancestors might have been!"
Making a destination personal and meaningful can be just as fun as any thrill-packed park. Exploring new horizons and incorporating your family's history is just one great way to connect to your destination and enjoy your vacation on new level.
Related: Best Family-Friendly National Parks and Tips for an Amazing Summer Vacation
Time Together, Time Apart
"I love my family, but trying to get three kids to agree on one activity can be a nightmare. We quickly found that doing things apart makes everyone happy, gives everyone space, and can still converge for family fun. You don't have to spend every waking moment together to enjoy a family vacation."
Sometimes running parallel plans instead of constantly converging can be extremely rewarding. It gives everyone a chance to relax, enjoy some independence and then reconvene for a full-experience later.
Related: Road Trips: 7 Ways To Survive The Journey With Extended Family
Ideas Not Itineraries
"I'm a control freak and love to plan out every detail. It helps ensure everything runs smoothly, but it's also exhausting. For vacations, I plan out the non-negotiable stuff – flights, hotels, packing – but then I let life happen. No itineraries allowed. I have a list of ideas in case we hit a bump in what to do. It's much more relaxing, there's no pressure to get to different points."
Having an itinerary can be trying, and more importantly it feels like work. Creating it, sticking to it, having a back up plan – it sucks the fun out of a time that is meant for enjoyment. If you aren't comfortable completely winging it, have options, but go with the flow and whatever feels fun.