Best Family-Friendly National Parks and Tips for an Amazing Summer Vacation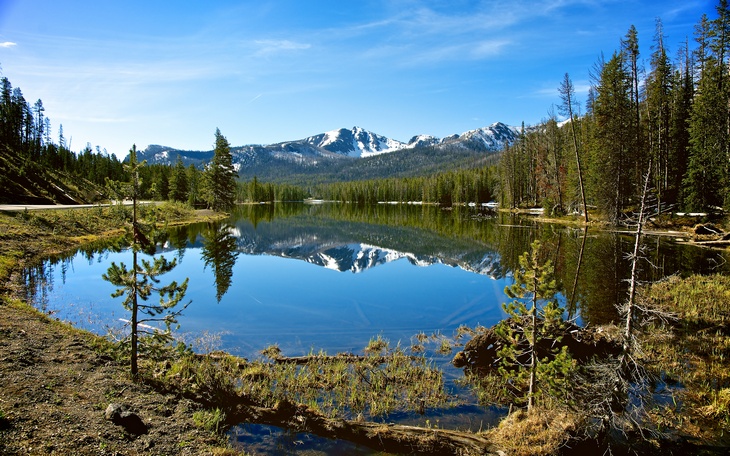 Summer vacation has arrived and family vacation ideas are in hot demand. Try some of the best family-friendly national parks and put the tips to ensure you have an amazing summer vacation.
Yellowstone National Park
Why It's the Best – Yellowstone is boasts over 400 animal species, 500 geysers, dozens of beautiful waterfalls, and family-friendly trails. Try Storm Point Trail for the best chance to see wildlife.
Ranger Program – Yes! Yellowstone has a fantastic youth program that features "Wildlife Olympics" three times a week. Seven stations are prepared for families to explore the skills of the various animals in the park.
Travel Tip – Stay inside the park for a new experience that is vastly different from the typical morning/afternoon hike. Old Faithful Inn is a great pick. To beat crowds, go during early or late in the summer break.
Related: Best Campsites in Yellowstone National Park
Grand Tenton National Park
Why It's the Best – If mountains are your preferred scenic view, Grand Tenton is for you. Bison roam free and the lakes are picture-perfect moments you can't miss.
Ranger Program – Affirmative! The Laurance S. Rockefeller Preserve Center has Nature Explorer backpacks you can borrow to make your kids feel like true rangers. They are filled with items like a journal, lenses, field-guide cards, and activities.
Travel Tip – If you want the camping feel, but with amenities like a pool, try Jackson Lake Lodge.
Yosemite National Park
Why It's the Best – Two words – Giant Sequoias. Take the family on an easy trek up a 3/4 mile hike up to the Grizzly Giant and the California Tunnel Tree.
Ranger Program – Yup! Hit the Happy Islands Nature Center where your kids can be sworn in as Junior Rangers.
Travel Tip – The grove is about to undergo a renovation. That means limited access, but cheaper rates for lodges will be cheaper and see thinner crowds. Check the park's websites for updates.
Related: Nature Vacation Destinations: California's Sequoia and Kings Canyon National Parks
Great Smoky Mountains National Park
Why It's the Best – Waterfalls and views of over 100 species of trees will be a feast for your family's eyes. Deer, coyotes, and groundhogs roam the area.
Ranger Program – Yes! Every Tuesday during the summer, a ranger transforms into a blacksmith inviting groups of children to experience what it was like to be a blacksmith nearly 100 years ago. Kids will make a triangle dinner bell they get to keep!
Travel Tip – This area is perfect for trips mid-October through early November if you want to see an array of fall foliage at its finest.
These are just a few of the fantastic options out there. What is your favorite National Park?