Kentucky Vacation: Family-Friendly Activities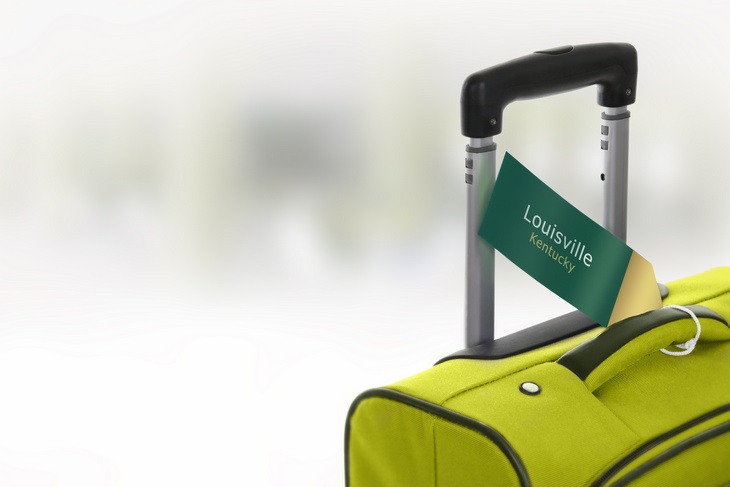 Kentucky is an amazing state, and these things to do in Kentucky on vacation are a great place to begin when planning your next trip. While Kentucky isn't a huge state to cross, it may take a few days to get from one corner to the next when you are working your way through this great list of fun family vacation activities.
Things To Do In Kentucky On Vacation
Mammoth Cave National Park: No travel list for Kentucky is complete without Mammoth Cave National Park. Even if you don't think caves are your thing, Mammoth Cave is a great place to visit. The natural beauty is a great way to share fun education with your kids. Not only can you visit the caves, but you can also camp in the park for an even better fun filled family vacation.
Related: Hobby Holidays: Vacations for Sports Fans, Sci-Fi Lovers, Rockers, and Families
Abraham Lincoln's Birthplace: Head to Hodgenville, Kentucky to visit the birthplace of one of our most famous presidents. This is a perfect way to include some education or homeschool adventures during your travels. Kids will enjoy visiting, and you'll enjoy seeing a little bit of history.
Louisville, Kentucky: The home of the famous "Louisville Slugger" baseball bat is a must visit for our baseball enthusiasts. The city of Louisville has the Louisville Slugger Museum & Factory, Churchill Downs, Kentucky Derby Museum and the Louisville Zoo. This city is a great place full of history, culture and family friendly fun that is perfect for adding to your list of things to do in Kentucky while on a family vacation. Spend a few days enjoying the local attractions.
The Creation Museum: This is a popular stop in Petersburg, Kentucky. For a great Biblical account of history, this is an amazing stop full of information in a 6,000 square foot state of the art facility. Everyone will enjoy the walk through historical timeline and information included in this popular family vacation destination in Kentucky.
Cumberland Falls: If you are a lover of waterfalls, then Cumberland Falls is a great choice of things to do in Kentucky on vacation. It has been called the "Niagara of the South", but the beauty is truly breathtaking. This is a great place to go for a hike and enjoy the beauty of the national park.
The Great American Dollhouse Museum: Head over to Danville, Kentucky to visit this amazing and fun museum for every doll fan. From including miniature dollhouses to a fantasy land complete with fairies, this is a great choice for any doll loving little girl or boy.
Related: 5 Tricks to Save Sanity When Going on a Road Trip With Kids
Big South Fork Scenic Railway: There is no better way to ride by rail than in Kentucky. Head over to Stearns, Kentucky to visit Big South Fork Scenic Railway and enjoy a wonderful ride through beautiful countryside.
These things to do in Kentucky on vacation are great choices for any family. Whether you are heading out for a romantic weekend getaway, or taking a week road trip across the state this list has something for everyone in your family to enjoy.