The Roman Guy Launches "The Travel Guy" to Offer Amazing Travel Packages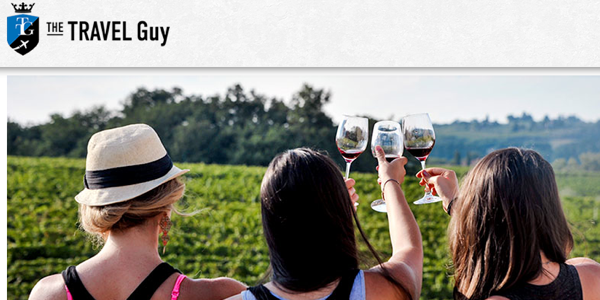 Every experience Tourist Meets Traveler has had with The Roman Guy has been an amazing, interesting, and fun adventure. The team of worldly and knowledgeable Travel Guides, who are more like Travel Jedi, create tours for groups or the solo adventurer that have won the "excellent" praises of nearly 300 Tripadvisor reviewers. Now, The Roman Guy is taking their experience and branching out into the industry with The Travel Guy.
They have created travel packages that rival those offerings of cold, giant corporations. Just like with every tour, the passion for sharing the culture and dedication to ensuring an amazing, stress-free adventure is at the center of their mission. They truly want you to love Italy as much as they do, and do their best to enure your date with Italy is smooth and engaging.
Currently, The Travel Guy has 3 options to choose from…
1. Italian Vistas: Venice, Florence & Rome: Designed as the classic Italy tour, you will visit the treasures of the 3 crowns of Italy. Visiting all the major sites with privileges.
2. La Dolce Vita: Venice, Florence, Rome & Sorrento: A country, city and beach vacation that allows you to see the different landscapes of Italy from north to south. Soaking up the sun, eating great Italian food and visiting all the major sites with privileges.
3. Vineyard trail to Rome: Florence, Tuscan Wine Country & Rome: Designed for wine lovers and lovers of relaxation, this picturesque tour will take you through the rolling hills of Tuscany, stopping off at vineyards and olive gardens to taste some pure Italy. Ending in Rome where you will attend and audience with the Pope and do as the Roman's do.
All your transfers included, each packages offers more authentic Italian meals than any other tour provider and top class accommodations. You can also select from option add-ons, like a gondola ride, to further customize your trip.
If you haven't checked out The Roman Guy's site – do it! They have TONS of information and even share some travel tips in helpful videos that are lighthearted and step-by-step.  You can read all their positive reviews on Trip Advisor too.
You can read up on our coverage at The Roman Guy – Seriously Helpful How-Tos you can also read about some of the tours we have taken:
The Roman Foodie's Trastevere "Locals" Food Tour: The Best Way to Enjoy Authentic Roman Food and History – Learn How and Where to Eat in Rome
The Best Colosseum Tour in Rome: The Roman Guy Exclusive Experience Was The Highlight of Our Vacation!