Travel Tips to Eat Like a Local and Avoid Tourist Trap Restaurants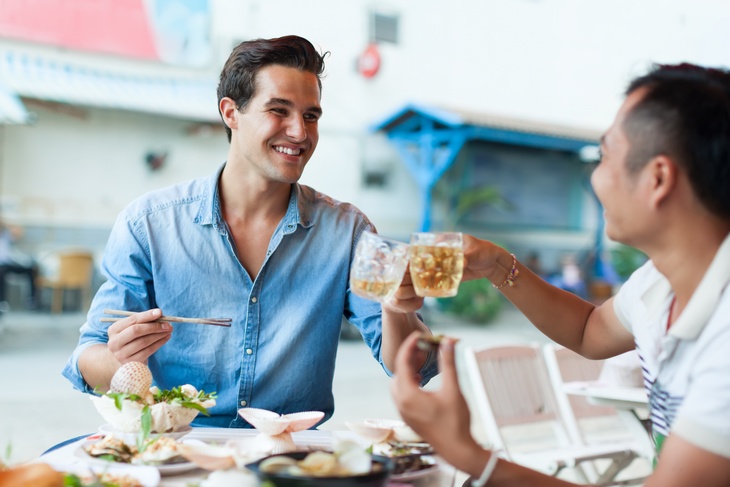 An easy way to submerge yourself in the culture of the part of the world you have ventured to, is to eat. Food is a universal language, and it can be an experience that treats your taste buds to a vacation. These travel tips while help you eat like a local and avoid tourist trap restaurants.
Related: 6 of America's Best Hotel Restaurants
Avoid Those Neon Lights
In most cases, true local cuisine won't be at one of those showy and glitzy restaurants designed to attract tourists. If it has neon lights or is on a strip of eateries that are all shining like beacons – avoid it.
Be Wary of Coupons and Hotel Referrals
Normally, I'd never turn down a coupon. In fact, I have written a book dedicated to my love of saving money, but when it comes to eating local – be wary of a place that has someone handing out coupons. This is a huge sign the restaurant survives on tourists. Plus, true local restaurants are typically cheaper or worth the extra money. Also, double-check any referrals your hotel concierge gives you – especially if they ask you to mention the hotel sent you. Often, the hotel will get a kickback from the restaurant.
Street Food
Those food trucks and vendors making up good eats on the streets are usually the epitome of eating local. Thailand and Indian are known for their street food, and often significantly cheaper than most sit-down restaurants since they don't have a large overhead. Ask where they get their ingredients and you'll often hear a local market is their source.
About Those Markets
If you've never hit up a city's seafood or produce market, make it a point to go! They are packed with locals, amazing fresh ingredients and a wealth of knowledge. If you see some great fish that looks good for dinner, grab some for yourself and ask the merchant for cooking tips. If you don't have access to a kitchen, ask the seller what restaurants buy his offerings.
Related: Airport Restaurants With Must-Try Food
Just Say No To Themed Restaurants
As much I adore kitsch, avoid it when it comes to eating – especially abroad. If you're in France and the staff is wearing and sort of beret, has pre-plated food on display, or find a place that has been decked like a kid's diorama of the city – skip it. Also note the size of the eatery. If it's huge, it's probably designed to hold massive amounts of tourists. More often, these tourist traps are near a major landmark. Be prepared to venture away from the Eiffel Tower for legit local eats.