5 Unique Theaters You've Got to Visit – Amazing Movie Spots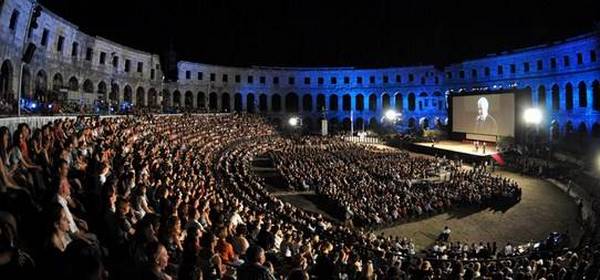 Make sure you have these 5 unique theaters you've got to visit on your bucket list. These amazing movie spots will bring adventure to your average viewing experience.
Pula Arena – Pula, Croatia
This theater is actually only remaining Roman amphitheater to have four side towers and with all three Roman architectural orders completely preserved. It was built in 27 BC and 68 AD and still stands today hosting concerts, movie showings, and even ice hockey games. Fans of 'Spartacus' will enjoy the history of Pula Arena – it was once a primary gladiator circuit and was used until the fifth century.
The Orange Cinema Club, Beijing
This place is a boutique cinema experience, that is pricy but chic and intimate. The design is uber-trendy and has three screens which have different seating. Orange Garden and Pink Sky feature 26 seats while the Black Room has 31 seats. Each is outfitted with sofas, pillows, and blankets. Butlers take care of your every need, but you're on your own from bathroom breaks.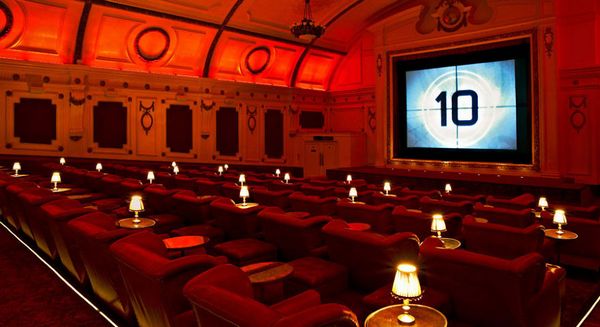 Electric Cinema – Notting Hill, London
This history of this theater is mixed with crazy stories. It opened in 1910 and saw a series of name changes and revivals. During WWI, a mob attacked the theater under the premise the owner was signaling Germans for airstrikes. Mass murderer John Christie was also said to have worked there during its prime. It changed its name several times, opening and closing several times. Today, it runs as a successful movie theater with lux wide leather seats and sofas. A bar in the auditorium, private members club, and a full size wide screen aid in the cinema's allure, making it the oldest working theater in the country.
Hot Tub Cinema – London, England and Various Locations

Just add water to this fun idea! Grab 6-8 friends and your swimsuit to enjoy a movie and time in a hot tub while you enjoy a flick. Waiters will bring you whatever you need while you soak up some fun. These are pop-up events you need to book in advance and open to those 18-years-old and over.
Sci-fi Dine-in Theater – Disney's Hollywood Studios, California
The 50's are a hot trend and Disney cashes in with the drive-in feel. Patrons can have dinner and a movie in seats designed with vintage cars in mind. Get your fill on food and sci-fi flicks. It may be a kitschy tourist trap, but the unique experience will be better than standing in line at the parks.