Universal Orlando Holiday Celebrations – Grinchmas Wholiday Spectacular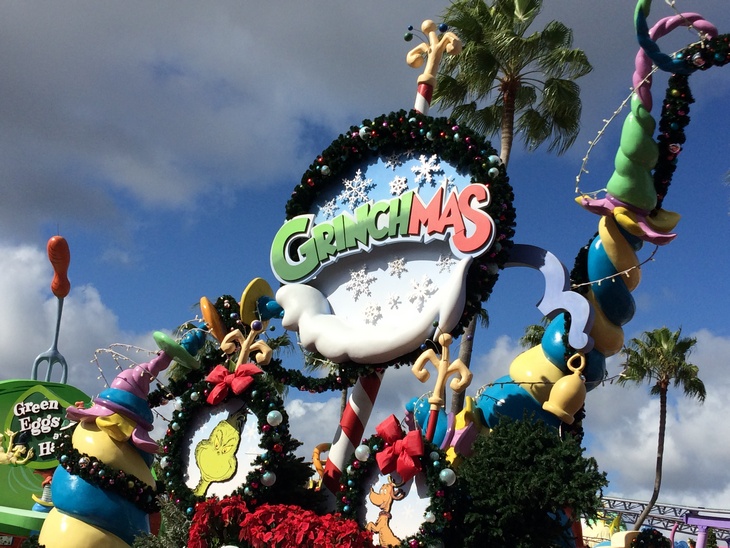 Universal Orlando may be filled with heart-pounding rides, the magic of Harry Potter, and the allure of some of your movie favorites, but Christmas belongs to the Grinch. Universal Orlando Holiday Celebrations are plentiful, but you must see the Grinchmas Wholiday Spectacular, a can't-miss in-park experience.
Related: Universal Orlando Resort Debuts Loews Sapphire Falls Resort – SNEAK PEEK HERE!

The show is housed in a studio with a set that lives up to Universal's amazing standards. The set is simple, but packed with detail, lights, color, and charm. There is a bit of magic in the show thanks to the creation of the Whoville stage. A giant Christmas tree is packed with baubles, tiny Who houses create depth and warmth Dr. Seuss would be proud of.
The characters win you over with their wide-eyed and energetic performance. The makeup was flawless and their little Who-snouts were impeccable – even up close. The dancing was on point and the wall of sound the talented cast will leave your chest vibrating with the hum of music. Of course, the Grinch steals the show with his wit and banter that adults will find comically refreshing. His thunderous repartee will make kids and parents giggle alike.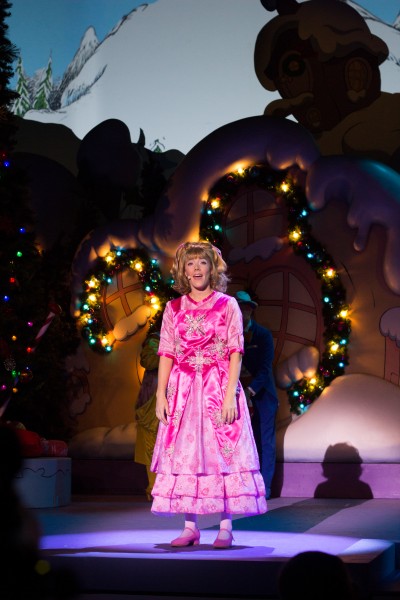 The show is detailed and focuses more on the cartoon special we all know and love with nods to the movie. However, it is compact enough to fit into your busy schedule of riding rides and taking in the rest of Universal's offerings. Of course, Cindy Lou Who's deliverance of 'Where Are You Christmas' is another highlight Grinch fans will appreciate.
Related: Universal Orlando Resort Secrets, Easter Eggs, and Tips

Beyond the talent taking you on a live-version experience of the Christmas favorite, there are elements that add to the show. A live dog playing Max will win your heart with each wag of his little tail. However, there is something breath-taking when it comes to the snowfall that floats down across the entire audience.
If you need an experience to plunge into the Christmas spirit, Universal Orlando Holiday Celebrations Grinchmas Wholiday Spectacular is the perfect way to feel the magic of the holiday. You can catch the show now through January 2, 2016.