Arlo Q by NetGear: Peace of Mind While Traveling in One System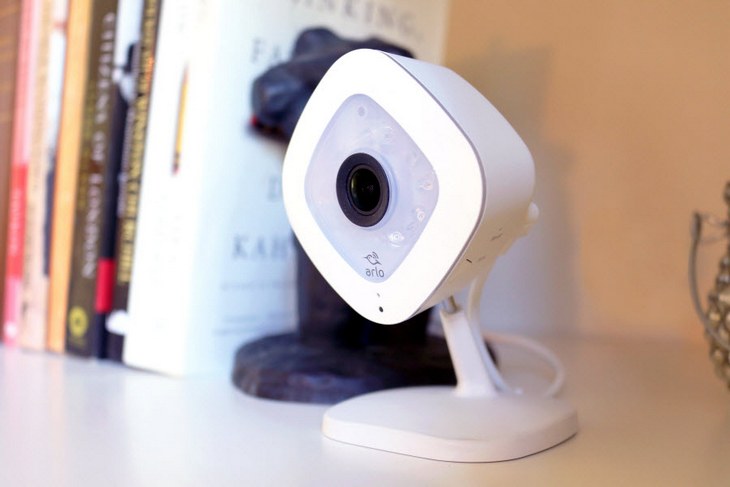 I'm a NETGEAR Ambassador and I received this product in exchange for my honest review.  The opinions in this post are 100% mine.
Having peace of mind while traveling is priceless. Sometimes, it can be hard to relax when you are away from home. I always worry about what is going on at my house while I'm roaming the world. Checking on my house is always on my mind, so when I tried the Arlo Q by NetGear 1080p HD security camera with audio, I was so thankful to be able to have eyes and ears at my house with the touch of a button.
The system is as smart as it is sleek and small. It's easily tucked away and provides visual and audio connection to your home. The video is sharp at a 1080p HD quality. Thanks to the built-in mic and speakers, you can even communicate. This would be an amazing advantage for those with kids and teens at home. You can easily talk to anyone in the house with the Arlo Q system, so it was easy to warn my ever-so innocent pup not to chew on my favorite pair of shoes thanks to the connection to my phone.
Beyond the advantage of audio, the system is also able to send "Smart Alerts" which can let you know immediately if motion or sound is detected. You can quickly react to any situation and save precious time or call for any kind of assistance. It's a huge benefit for when you are traveling abroad or just to the grocery store. Don't worry about the night. The Arlo Q also has night vision. It's like a superhero system!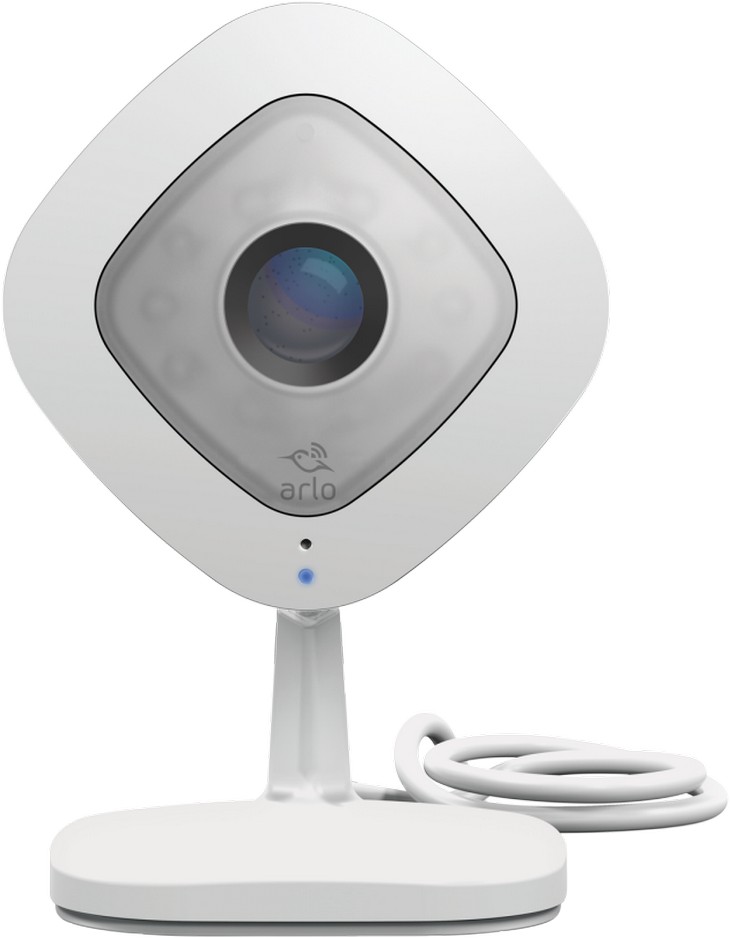 If you decided to unplug completely, which is something I love to do when I travel, there is free cloud recording. You can store and review 7 days of recordings. So, if you spend a few days unplugged with your toes in the sand, but something happens – this Netgear system will store what happened while you were relaxing.
My home is safe with Arlo Q, and being that I love to travel, this system is perfect. Being able to manage 15 cameras in one app, lets me check my entire home with a few swipes on my phone. It's even weatherproof, so the outdoors are covered as well. That means, I know what is going inside and outside of my home even when I am thousands of miles away.
Installation was also pretty easy. While I am attached to my phone and laptop, I'm not very handy with gadgets. This system was quick and efficient. I didn't even need the manual, but I did double-check to make sure I had correctly installed it.
Overall, this system is one of my favorite travel gadgets. I'm a worrier, but having a connection to my home is an amazing feeling of comfort while I travel. I can use it whenever I want to keep my peace of mind while I'm on the road and enjoying life's adventures.  To find out more about Arlo Q, head over to their website, RIGHT HERE!