Harry Potter Experience – Hogwarts Express Journey Through Scotland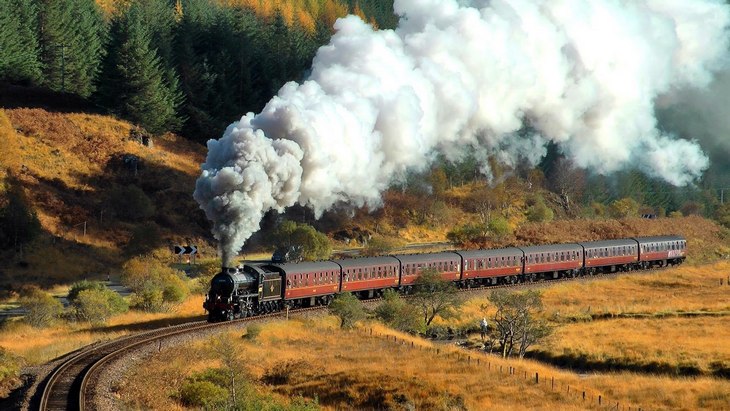 I revel in the chance to explore anything Harry Potter related. The world is, forgive the pun, enchanting in every way, and Harry Potter experience is like no other. Now, you can enjoy the Hogwarts Express Journey though Scotland. (I too immediately thought TAKE MY MONEY!)
Related:Harry Potter News – American Version of Hogwarts Houses Revealed!
Universal Studios has a working locomotive that is exquisitely detailed and gives riders a unique, encompassing experience that is a must-try for everyone – Harry Potter fan or not. You can tour Warner Bros. Leavesden studio where the Potter films were crafted. You can visit filming locations, and those are just a few of the options for the Harry Potter traveler.
Now, the Jacobite Steam Train has become the adopted Hogwarts Express. The engine was used in the films and you can ride while fantasizing about making the journey to Hogwarts while winding through the gorgeous scenery of Scotland. Fans can hop aboard the train and enjoy the passage through the 21 arches of the Glenfinnan viaduct, the Scottish Highlands, and the countryside that made up the backdrop of the students' journey to the School of Witchcraft and Wizardry.
Related: Harry Potter Filming Locations You Can Visit
The experience isn't just for Potter enthusiasts. The steam engine ride will please anyone with the views. But, if you are a Potter-purist, sit in Carriage D for the best experience to relive those magical moments. Book early, especially in the summer if you're planning a future trip and bring a cool outfit as this traditional train currently doesn't have AC. If you're lucky enough to get there early and pick your spot, opt for the left hand side of the train for some of the best views.