National Geographic Kids: Ultimate Reptileopedia – Fun and Educational Gift for Kids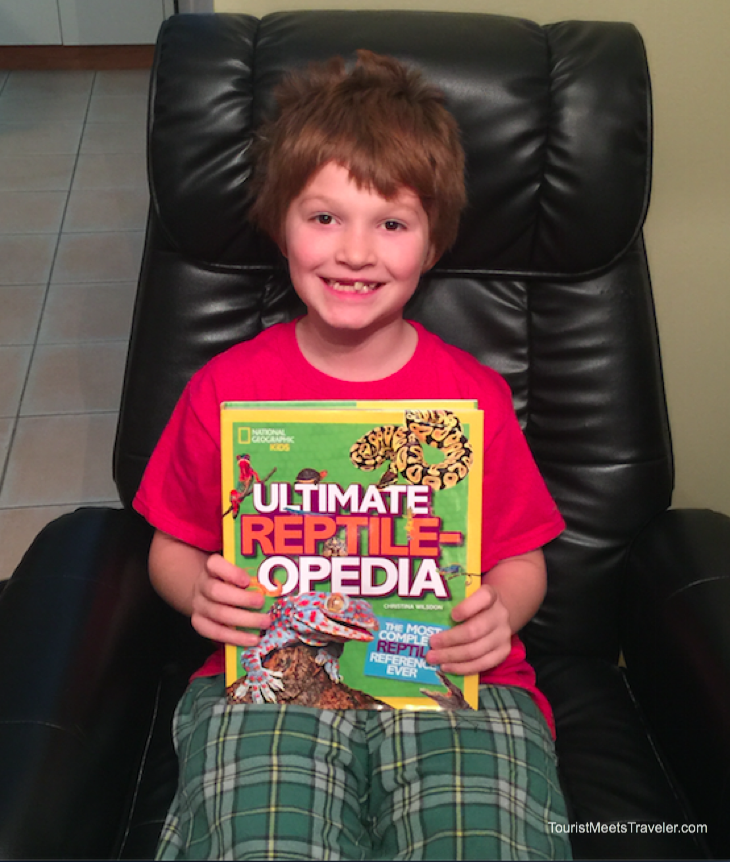 While scouring the internet for presents for my nephew Jayden's birthday I found the perfect gift for a curious little boy that has a passion for learning – and all things green and slimy. My nephew is obsessed with snakes, frogs, and lizards, so when I saw 'National Geographic Kids: Ultimate Reptileopedia' I knew I had to get it for him!
My family members are huge fans of National Geographic Kids, and all of their educational books, games, and TV shows. There is something timeless about National Geographic Kids – their products withstand the test of time and generations. The National Geographic Kids books are quality products, and we have been passing some of them around the family for over 10 years! And, they make learning fun – I seriously haven't found another collection of books that captivate the kids half as much as National Geographic does. My nephew proudly totes his National Geographic Kids books back and forth to school with him to share with his classmates or just read for fun in his spare time. They also come in handy for school projects, and provide the perfect sources when you are putting together a poster-board on mammals at the last minute.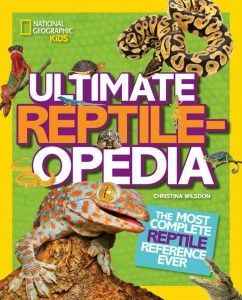 The 'Ultimate Reptileopedia' is geared towards kids ages 7-10 years old. It's a great product for avid readers, and kids just learning to put together words on paper. No joke, every kid in our family has honed their reading skills with the National Geographic Kids book collection. My nephew gets to engrossed in the animals, that he doesn't even seem to realize that he is getting better and better at reading every day. The 'Ultimate Reptileopedia' is 272 pages long, and packed full of over 350 bright and vibrant photos of slimy and colorful reptiles. There are profiles of snakes, lizards, amphibians, turtles and tortoises, crocodilians, and tuatara – and each profile includes a photo, and fun facts about their habitats, size, and diet.
Christina Wilsdon compiled the "Ultimate Reptileopedia' – and it truly is a work of art. Wilsdon is a talented children's author and she specialized in books about natural history and biology for kids. She has an amazing knack for peaking kids interests all while teaching them exciting new information and opening up fun new worlds for them.
I'm not really a fan of anything green, slimy, or scaly – but for an 8 year old boy a book full of photos of Earth's greatest reptiles is the perfect gift for any little girl or boy.
I know that my nephew Jayden is going to LOVE it, and it will be the perfect addition to his growing book collection. If you have a little boy who you are looking for a present for we highly recommend picking up a copy of the 'Ultimate Reptileopedia' – you can also head over to National Geographic Kids and check out all of their amazing books, which make for perfect gifts for curious little ones who are hungry for knowledge and have a passion for animals.