Harry Potter Vacation – Attend School, Play Quidditch, and Duel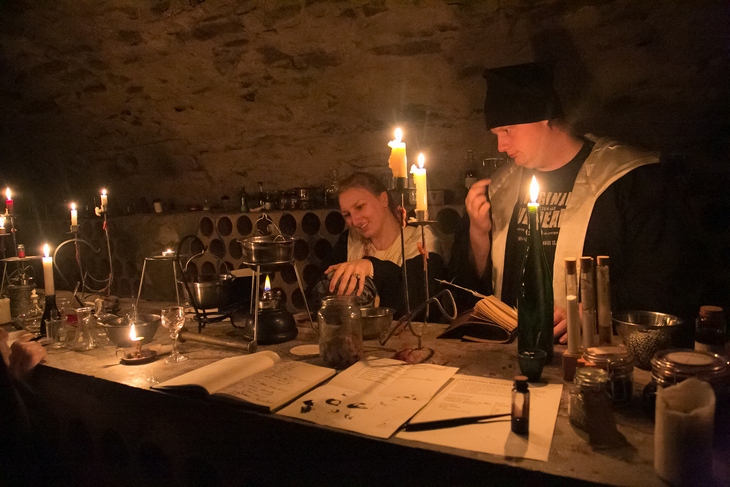 It's no secret that I am a crazed, die-hard Harry Potter fan. The story crafted by J.K. Rowling has me wishing for my acceptance letter to Hogwarts, but muggles (non-magical folk) can now enjoy a Harry Potter vacation which includes attending school, playing Quidditch, and dueling.
Related: Universal Studios Wizarding World of Harry Potter California to Open in April 2016
Thanks to an organization that Live Action Role Play (LARP) events, Harry Potter fans can stay in a castle and enjoy living like a Hogwarts student for 4 days. The Czocha College of Wizardry encompasses the feeling of Harry Potter in Poland for around $400. It's a steal of deal considering that includes food and accommodations in a stunning Polish castle.
Where Hogwarts has 4 houses students are sorted into, Czocha has 5 – Faust, Molin, Sendivogius, Durentius, and Libussa. Of course, day one includes a sorting. Meals are shared in a communal style, just like in the Great Hall. Students don their robes and begin studying with lessons, breaks, and parties with plenty of daring deeds and even a grumpy Janitor will cause trouble.
Related: Harry Potter-Themed Hotel Opens in London
This opportunity allows guests to play a role, become a witch or wizard, and explore an entire new world. The last event saw nearly 180 "students" from 11 different countries. The next opportunity arrives November 17-20 this year.
Younger witches and wizards will have to wait until they are 18 to participate. Students must speak English, and be willing to fully immerse themselves into the experience.
Photo Credit: Christina Molbech