Universal Studios Wizarding World of Harry Potter California to Open in April 2016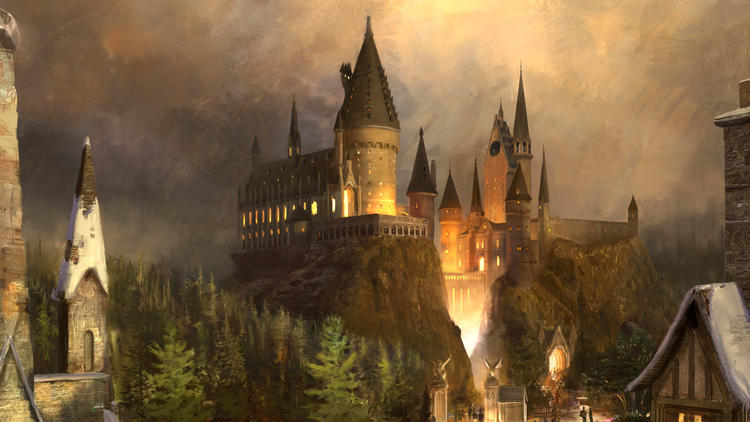 After months of waiting and teasing, Universal Studios Wizarding World of Harry Potter California finally has an opening date. The WWOHP in Hollywood will welcome muggles into the magical world of Hogsmeade on April 7, 2016.
After the amazing creation of the Wizarding World of Harry Potter in Universal Orlando, Hollywood will feature its own area devoted to the story of the boy who lived. Hogwarts Castle and the village of Hogsmeade will open to the public and offer shops and eateries featured in the books in films. Three Broomsticks and the Hog's Head pub will be serving hungry witches, wizards, and muggles alike.
Related: New Wizarding World of Harry Potter Diagon Alley Images and Video
Of course, roller coasters and entertainment will be another can't-miss draw beyond the magic of Harry Potter. The area will feature two rides, just like in Universal Orlando's WWOHP. Harry Potter and the Forbidden Journey will be the jewel of the area located in Hogwarts castle. A family-friendly outdoor coaster, Flight of the Hippogriff, will also be a treat for riders.
Evanna Lynch, the lovely actress who portrayed Luna Lovegood, was present to make the announcement and revealed that the area "is just like" Orlando's Hogsmeade area and captures the same stunning details.
"The land will be faithful to the visual landscape of the fiction and films, including Hogwarts Castle, which will serve as its iconic focal point," Universal Studios Hollywood revealed in a statement. "From its snow-capped roofs and cobblestone streets to the historic British sensibilities that characterize the whimsical look and feel of the land, (the attraction) will transport guests of all ages to the very places they read about in the stories or watched on the silver screen."
Related: Universal Orlando Resort Secrets, Easter Eggs, and Tips
There will be a few slight differences between the two parks. Zonko's Joke shop will remain in Hogsmeade where Honeyduke's took over the novelty store space in Universal Orlando. Galdrags Wizardwear will be another unique shop for Harry Potter fans to indulge in.
What are you looking forward to experiencing at Universal Studios Wizarding World of Harry Potter in Hollywood, California?