Star Wars Attractions – Disney World in Florida and Disneyland in California Rollout Star Wars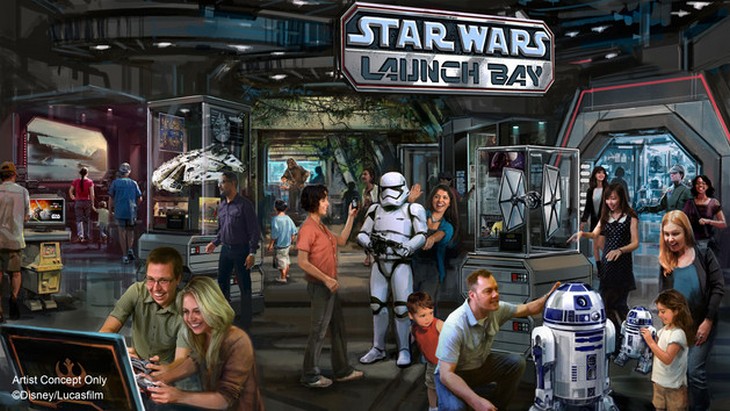 Disney is finally opening the doors to a series of Star Wars themed rides and attractions. Disney World in Florida and Disneyland in California are both rolling out galactic adventures just in time to celebrate 'Star Wars: The Force Awakens.'
The Star Wars experience is now open and includes Jedi Training Academy which is located in Disney World's Hollywood Studios in Orlando. Park goers will also enjoy character meet-and-greets with Chewbacca and Darth Vader, just to name a few fan-favorites, and a new spin-off movie called "Path of the Jedi." Disney's Hollywood Studios will be home to most of the themed attractions including Star Wars Launch Bay, a walk-through attraction.
Related: Top Star Wars Themed Destinations
Space Mountain has also been given a Star Wars makeover. Instead of just zooming around the stars, fans will witness a Rebel X-wing and Imperial TIE fighters battle. You can also find Storm Troopers patrolling the areas around Star Wars Launch Bay and Star Tours.
Disneyland will feature a Galatic Grill offering a dark-side and light-side menu packed with Star Wars themed pizza options. Over at Florida's Disney World, you can enjoy a beer a Hollywood Studios from a Chewbacca stein and other Star Wars fare.
Related: Disney's Star Wars Themed Cruise: Star Wars Day At Sea
Don't miss the fireworks display! Starting December 18, Hollywood Studios guests will be treated to Star Wars fireworks displays nightly with the Symphony in the Stars: A Galactic Spectacular show.
What are you looking forward to experiencing at Disney World in Florida and Disneyland in California Star Wars attractions? Let us know in the comment section below.