National Geographic Teams Up With TOMS – Spread Awareness and Help Save Big Cats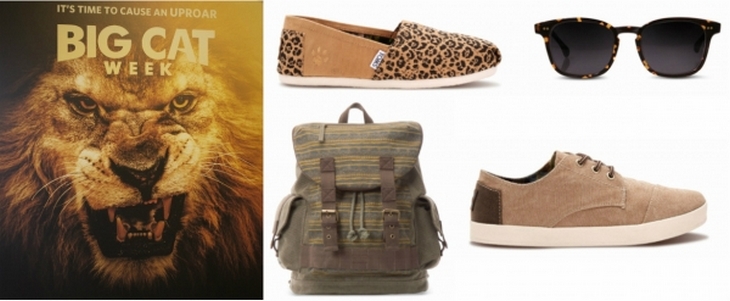 We are National Geographic junkies over here – books, magazines, TV shows, games, if Nat Geo has made it, then we have it! So, when I learned that TOMS (one of my top five all-time favorite shoe brands) was gearing up with National Geographic, I was beyond excited. I am obsessed with TOMS, they are pretty much the most comfortable shoe known to man – and I have a closet full of them!
In honor of National Geographic's Big Cat Week, a movement to save the lions, leopards, jaguars, and every other majestic big cat you can think of – TOMS joined forces with Nat Geo to create a stylish animal print shoe. TOMS has always been a charitable company and eager to give back. Not only are they helping raise awareness to the concerning fact that Big Cats populations are in serious risk of extinction, but TOMS also donates a pair of shoes to a needy child every time you purchase a pair.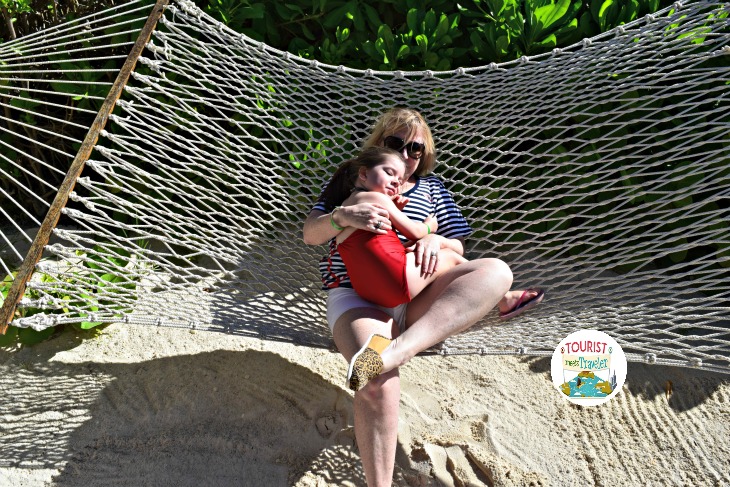 I received my Nat Geo Women's Jaguar Classics just in time to wear them on my last vacation to Florida. My daughter Robyn, my granddaughter Ava, and myself all traveled to the Sunshine state for a Disney Cruise – and we spent some quality time on the beach together before we returned home for the holidays. My granddaughter is 4-years-old, so you can imagine how excited she was on the Disney cruise – it was a total workout chasing after her, and if it weren't for my TOMS, my feet would have been killing me!
I also wore my Nat Geo TOMS when we went to the beach. Ava and I splashed in the water, played in the sand, swung on the hammock – and even built a sand castle. While we were on the beach I even received a couple of compliments from other beach-goers on my animal print shoes. And, the great thing about TOMS, is you can just shake the sand out of them, and then they are as good as new.
If you are in the market for comfortable and fashionable shoes that not only make your feet look and feel amazing, but also raise awareness for our beloved Big Cats – then you need to head over to the official TOMS website and check out their Nat Geo collection. TOMS also offers a Jaguar Classic shoe for men and children. Part of the collections also include some very stylish sunglasses, and an animal print backpack as well.
National Geographic unrolled Big Cat Week to raise awareness to the fact that the lions and other big cats are on the verge of extinction. By purchasing items from the TOMS Nat Geo collection, you are helping raise awareness to the fact that Big Cats are in desperate need of conservation – and helping organizations lie Nat Geo make sure the majestic creatures don't become extinct any time soon. Oh, and you're getting a super cute pair of shoes to boot! Head over to the website and check out the Nat Geo collection – you will not be disappointed!
Disclosure: I am a National Geographic Kids Insider and I was given a pair of TOMS for purpose of review. All opinions are my own.