Travel Trends for 2017 – Top Destinations and Vacation Planning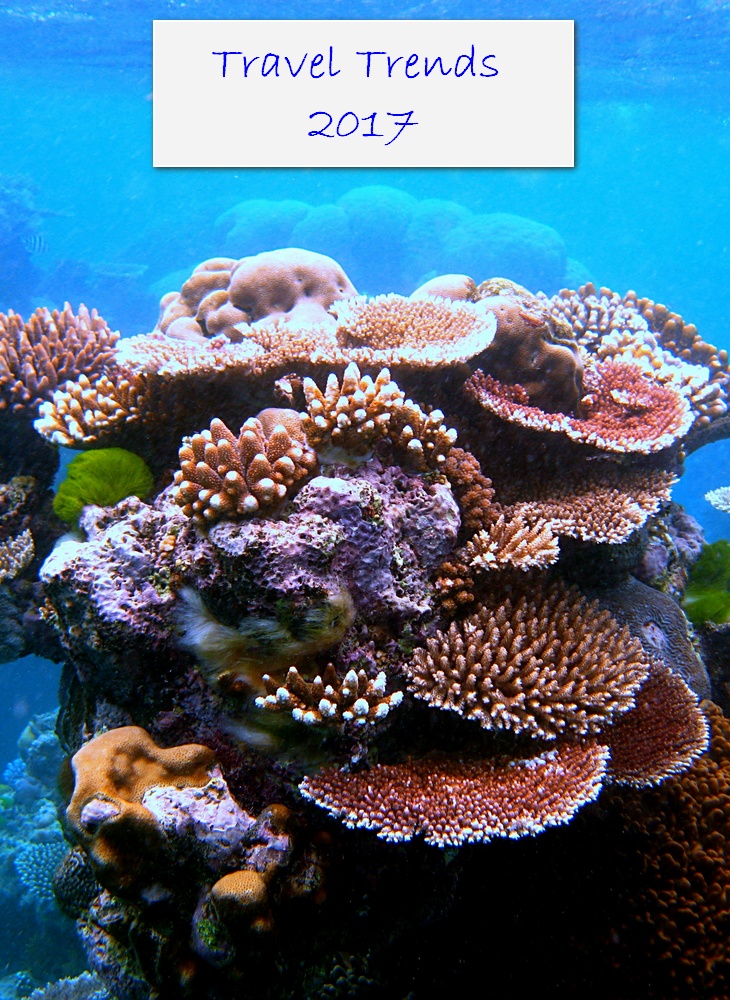 It may seem like your Thanksgiving turkey hasn't even digested yet, but these travel trends for 2017 will be the top destinations and vacation planning tools. Get ready for an amazing year of opportunities and last chance travel options.
Related: Tips to Save Money Traveling During the Holidays
Destinations
With the world rapidly changing every day, the demand to see places and landmarks before they disappear will skyrocket. Places like the Antarctic and the Great Barrier Reef are going to be in high demand. Travelers are hungry for unique, exotic, and once-in-a-lifetime adventures. Destinations with a draws like a gorgeous but disappearing coral reef will be a top destination trend for 2017.
Since the ropes preventing travel to Cuba have dropped, you can count on the country to be on the top of the must-visit list. Cruises are being planned out and the tourism demand is high after a 50 yearlong ban.
Another trend – sustainability. Going green is a trend some hotels have been embracing, but the trend will be even stronger in 2017. Ecotourism is alive and well. Canada and Nepal are two top-picks for Earth-friendly travel.
Related: Affordable Destinations – 4 Amazing Places You Explore on a Budget
Vacation Planning
Third-party travel websites are so 2016. On-the-go planning mixed with artificial intelligence is quickly becoming the new way to book. Siri can help you snag a hotel and there are other personal assistance apps that let you voice your needs and book hands-free.
You can also count on everything becoming digital. Attractions and accommodations are pushing for everything to be done digitally via online distribution. Everything from dinner reservations to tours will be available to book online in some capacity.
Travel agents are also making a comeback. Sometimes its all about who you know, and agents are a great way of getting exclusive deals while having someone else do the research and work of planning a trip.