10 Disney Secrets and Weird Facts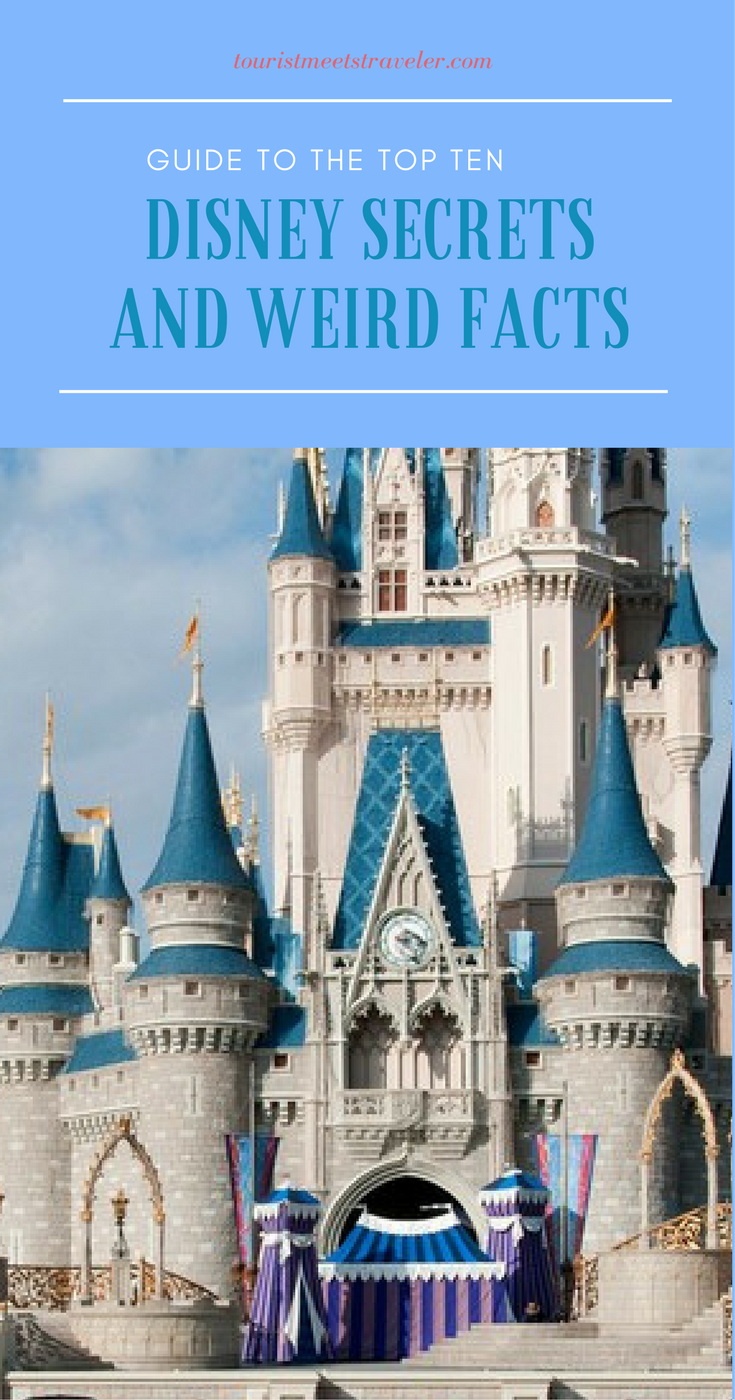 As a traveler, I love looking at classic venues and repeated trip locations with a new perspective. Disneyland and Disney World are places you can visit repeatedly and have a unique experience with your family thanks to these 10 Disney secrets and weird facts.
There is only one place inside the Disneyland park you can get alcohol. The infamous not-so-secret Club 33. The greenish-gray door tucked away beside the Blue Bayou restaurant is the only place inside Disney you can get a cocktail. However, there is rumored 18-year waiting list and a $10,000 initiation fee.
Disney's Polynesian Resort is the location in which the Beatles officially broke up. John Lennon signed the documents to make the band's dissolution official at the resort in 1974.
The voice of Tony the Tiger, Thurl Ravenscroft, can be heard on the Haunted Mansion ride, the Pirates of the Caribbean ride, the Country Bear Jamboree, and Disney's old Tiki Room/.
You could be sued for posting a video of your Disney vacation. Disney owns the right to every detail of the park experience. They legally have the right to force you to remove videos of your trip and enforce fines. That has never happened, but they easily could.
Nixon delivered his famous, "I am not a crook!" speech in the ballroom of Disney's Contemporary Resort at Walt Disney World.
The gas lamps lining Disneyland's Main Street are legit. They are all 19th-century artifacts.
The Pirates of the Caribbean ride was revamped after being dubbed sexist. Instead of pirates chasing women, the women were switched to chase the looting scalawags or given pies to hold to insinuate the pirates were trying plunder the pastries.
If the voice on Walt Disney's Carousel of Progress sounds familiar, you must be a fan of 'A Christmas Story.' Jean Shepherd voices Father a.k.a. John in the show.
Ever wonder how the floats in the Disney parades stay perfectly on track and in sync? There are quarter-sized sensors in the pavement.
Legally, Walt Disney World in Florida is actually its own independently governed municipality. That means Disney World has the right to use their own justice system and creating tax-free bonds for projects that include a nuclear-power plant.
What is your favorite Disney secret or weird fact? Share your thoughts in the comment section below.
Share your thoughts in the Comments section below, on our Facebook Page,  Follow Our Twitter Account or Head Over To Our Pinterest Page!