Why Yangshuo, China Should Be Your Next Summer Destination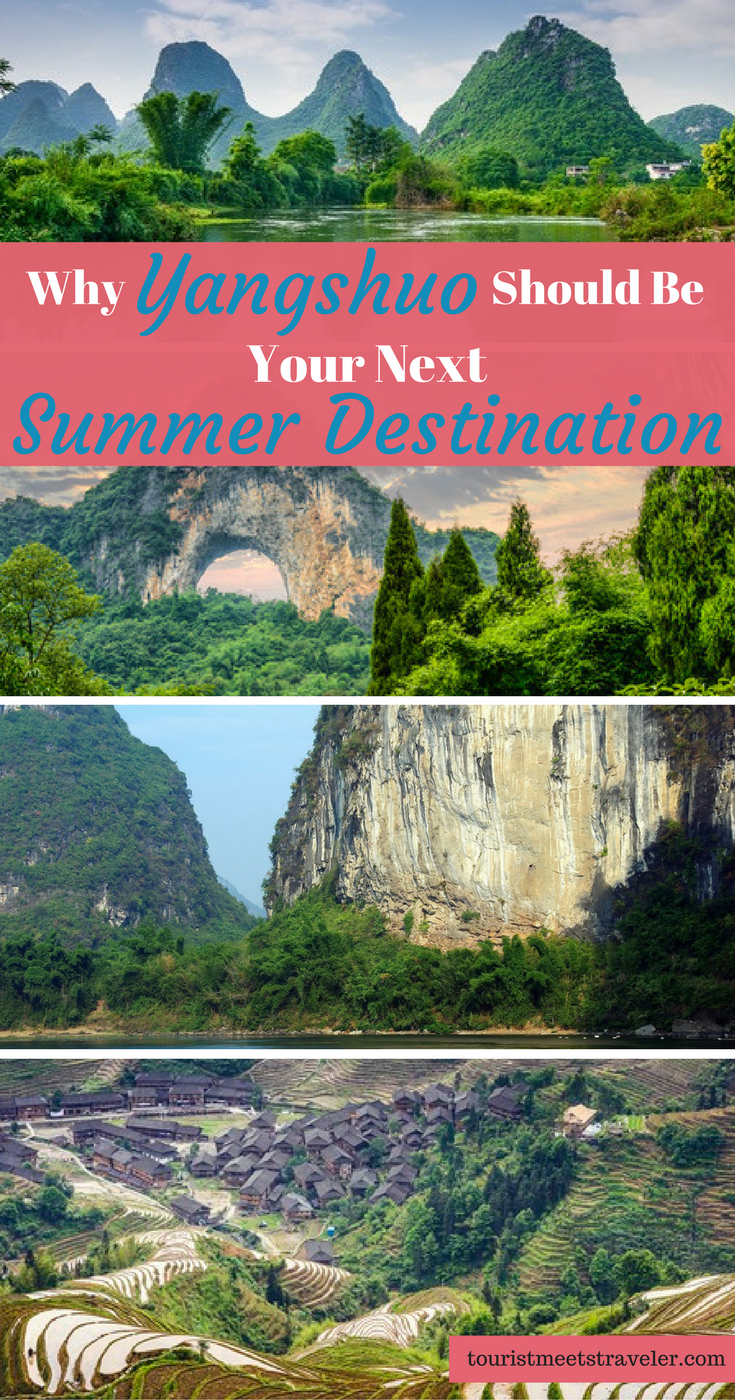 Summer feels far away, especially for those of us who are teachers. If you want to travel this summer, though, it's time to start searching for destinations and plane tickets! (Especially if you want to travel abroad.)
If Asia is on your bucket list, I cannot recommend Yangshuo, China, enough. Travelers can take advantage of this outdoorsy town during the warm months by participating in hikes and water activities. Then you can cool down at night in its active bar scene.
Yangshuo isn't a destination that pops up on most tourists' China trip itinerary. If you've spent some time studying a map of China, you might be familiar with Guilin. Yangshuo is a suburb of Guilin, with a population of only 300,000. This small town is one of the most beautiful places I have ever seen. At night, you can still see the night sky—a rarity in China, in my experience. During the day, its beauty can be accredited to the karst mountains. There are several good hikes, but I recommend climbing Moon Hill.
Moon Hill is the most recognizable mountain in Yangshuo. A natural arch has formed in the mountain, much like the ones at Arches National Park in Utah. You only have to pay 15 RMB, or a little over US$2. The hike is short but steep. You can hike to the arch in twenty minutes or so, then to the peak in another twenty minutes. The top of Moon Hill provides an amazing 360-degree view of Yangshuo.
Affiliate links included below. Thanks for your support!
If you visit in the summer, you have the benefit of enjoying Yangshuo's water activities. The two rivers, the Yulong River and the Li River, are safe and enjoyable to swim in. Most tourists like to take a ride on a bamboo raft down the Yulong River. These rides cost 240 RMB per person and last for six hours. If you want something a little more challenging, spend a couple hours white water rafting down the Longjing River, a few miles north of Yangshuo.
Yangshuo has a lively nightlife. As the town is small, most of the bars are within walking distance of each other, so it's easy to bar hop and have a fun night out. There is a core group of about fifty expats in the town, so there are numerous expat bars. My favorites are Bad Panda, a rooftop bar where you can enjoy the nighttime view of Yangshuo; The Rusty Bolt, which has an upstairs room for playing darts; and The DMZ Bar, a North Korean themed bar run by a man who organizes safe tours of North Korea. (Yes, really. Ask whomever is working behind the bar that night for more information!)
Another perk of the small town is that cost of living is relatively low. A bottle of beer costs around 25 RMB, or US$3.68. That's only half the price of what I pay for bottled beer in Shenzhen, where I live.
To get to Yangshuo, take a 90-minute bus ride from Guilin. You can fly into Guilin from Shenzhen, Shanghai, Beijing, or Hong Kong.
For more info on Yangshuo pick up this DVD!
Share your thoughts in the Comments section below, on our Facebook Page,  Follow Our Twitter Account or Head Over To Our Pinterest Page!