Tips for Saving Money for Your Travel Plans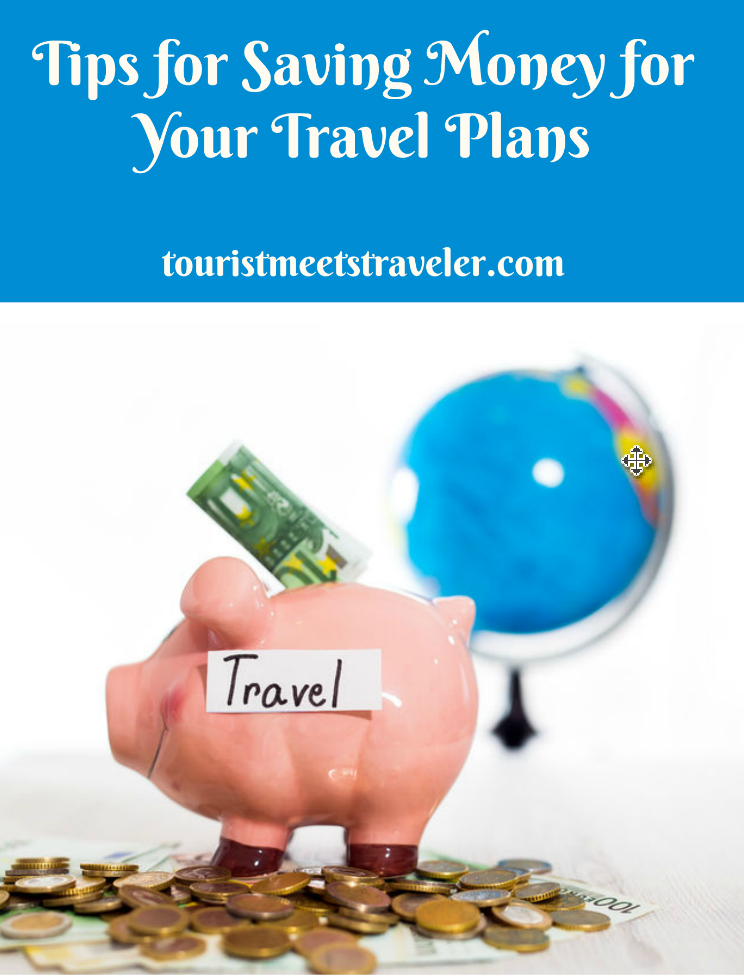 When you've got a serious case of wanderlust, there's just one thing that can hold you back; your finances. If your plans cost more than you can afford right now, it can be absolutely devastating. Make no mistakes, traveling is a costly pastime. From your flights and hotel to the things you do when you get there, nothing comes cheap.
If you're hoping to have a really fabulous vacation, you need to make sure that you save enough cash for the experience. Of course, this is something that all-too-many of us tend to struggle with on a daily basis. Luckily, you've come to the right place. Here are some tips that will help you save the money you need for your next trip.
Start cutting out coupons
Couponing is a massive trend so why haven't you tried it yet? Rather than paying full price for things like groceries and clothes, you can save yourself a whole load of cash with this simple life hack. You can often find coupons in the back of newspapers or magazines. Failing that, it's well worth looking online to see if you can find coupon codes that you can redeem in store.
Open a travel savings account
Saving for something specific like a trip is all very well and good, but it's often easier said than done. When the cash is just lying around in your back account, you might be tempted to dip into it now and then. That's why you should consider starting a savings account specifically for your travels. Every month, you need to slip some money into the account and then forget about it. Before you know it, you will have the cash you need for an epic trip.
Quit drinking takeout coffee
Buying coffee while you're out and about is one of the very worst things you can do. The price of a regular cappuccino is somewhat extortionate when you really consider what you're getting. Do yourself a favor and buy a flask. You can make coffee at home in the morning for a fraction of what it costs to buy. It might just make a world of difference to your finances.
Get rid of the things you no longer need
Is your wardrobe brimming with things that you simply no longer need? Well, you're not alone! Way too many of us hold onto things for no good reason. It might be worth getting rid of the things you don't want and selling them online. You can pop them on Craigslist or eBay and get some cash for them. (Remember to include your P&P charges!) Any money you make you can put toward your trip.
Start making lunches for work
It's easy to buy food when you're at work, but it's also very lazy. Spending $5 per day on a sandwich and some chips is a pure waste of money. It's something that you should not be doing, especially if you're planning a getaway. Start making packed lunches to take with you and watch the money stack up.
Check out house-swaps or Airbnb
When it comes to actually planning your trip, you might be tempted to go straight for a hotel. The problem with that is that it's costly; more costly than you can likely afford. Swapping houses with someone is a cheap way to get accommodation without it breaking the bank. Failing that, you may want to look at Airbnb (or any other holiday let sites) where you should find some great deals.
Get the best currency exchange deals
Finally, here's one of the biggest things that you really need to remember. When it comes to changing your currency, it really does pay to look around for the best deals. Different places offer different rates of conversion, which means that you could miss out if you go to the wrong place. Before you do anything, do a little research!
Do you have any tips on how you save money for your vacation?  Please, share those tips with us in the comments below!
Share your thoughts in the Comments section below, on our Facebook Page,  Follow Our Twitter Account or Head Over To Our Pinterest Page!