National Geographic Kids Heroines and Heroes: Children Learn About Valor and Virtue!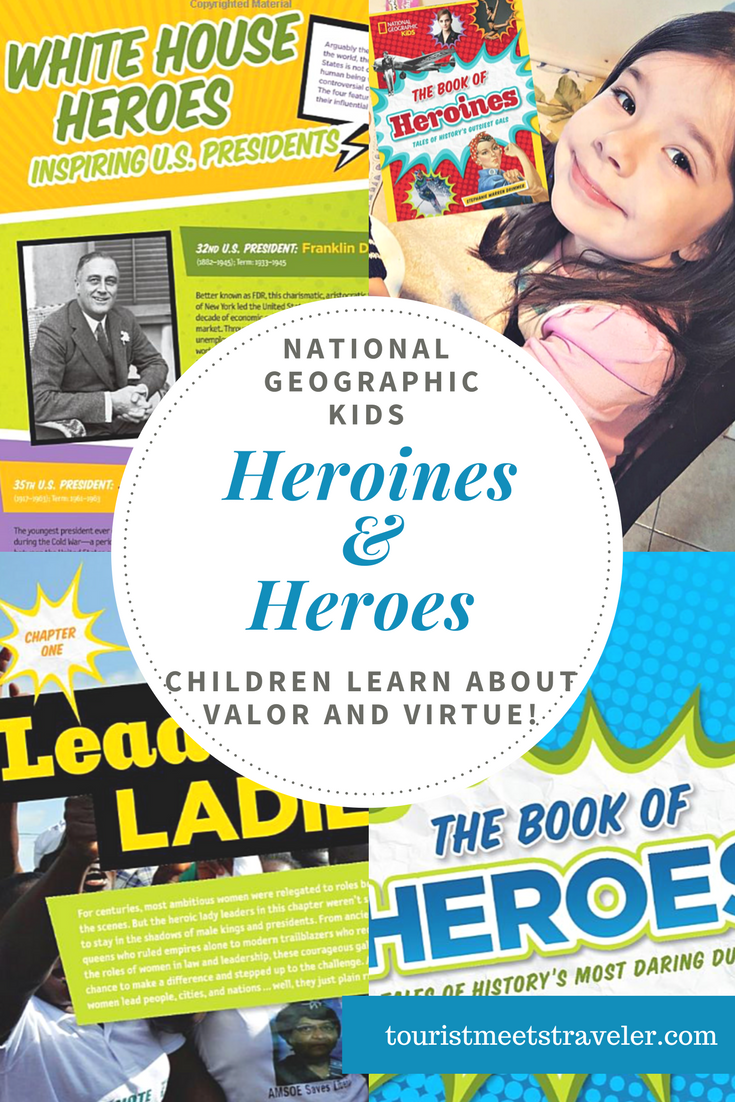 We all want to raise heroes and heroines. After all, today's kids are the future. And, naturally, we want them to grow up to be smart, kind, honest, and caring individuals. There are various definitions and categories when it comes to heroes and heroines, whether it is changing one person's life or changing the entire world. Regardless of what kind of good our little ones do, at the end of the day, we just want them to do good.
So, how we raise heroes? What better way than to give our kids solid role models to look up to, and even study, and eventually follow in their footsteps?
We are a National Geographic Family. Books, games, magazines, videos, and toys – you name it and we have it. I grew up learning from National Geographic and had a blast in the process. So, I have made it my mission to make sure that Nat Geo traditions are passed on to my granddaughter Ava and nephew Jayden.
Affiliate links included below. Thanks for your support!
When National Geographic unveiled their new heroes and heroines series, I knew that I had to pick up copies for the kids. National Geographic's Book of Heroes and Book Of Heroines are two of my favorite Nat Geo books to date and trust me I have read a lot!
National Geographic goes into detail about some of the greatest male and female heroes to date, from all walks of life, and various eras. Jayden absolutely adores The Book of Heroes. He's turning into quite the little sports fan and was thrilled to see so many famous athletes that he recognized in the book, and he was able to learn fun and new facts about his heroes.
The Book Of Heroines is extra special to me, and I love going through it with my granddaughter. Ava will be growing up in a world where women have more rights and opportunities than any of us could have ever dreamed of, but still it's important for her to know that it wasn't always like that. I love giving her strong and important female role models to look up to, like some of the historical women in the book. Sacajawea, Mother Theresa, and Annie Oakley are just a few of the dozens of heroines that National Geographic touches on.
Our kids are impressionable, and they seem to soak up everything. I'm thankful that National Geographic literally gives them entire books of heroes and heroines to look up to and admire, and aspire to be like. Here's to hoping we are all raising the next Mother Theresa or Abraham Lincoln. And, thanks to National Geographic, we are one step closer to making that possible.
Share your thoughts in the Comments section below, on our Facebook Page,  Follow Our Twitter Account or Head Over To Our Pinterest Page!