10 Things to Bring on a Plane When Traveling with A Baby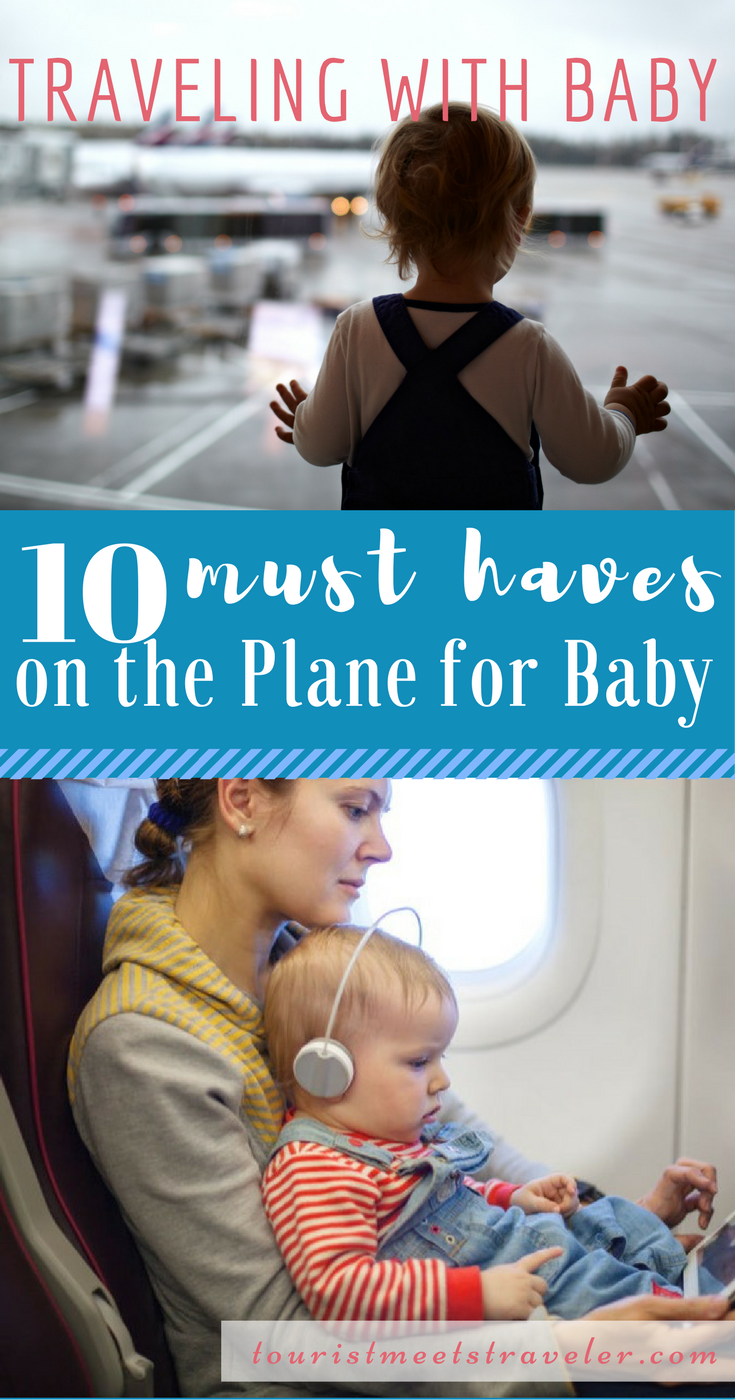 Babies are possibly the hardest travelers. They are little and do not know what is going on. If you will be traveling with a baby, you need to bring these 10 items with you.
#1. Extra food
If you pack it right, formula and breastmilk is allowed with you on a plane. Make sure you pack it to meet airline safety standards.
#2. Diapers and wipes
You never know what a baby could do during the time you are on a plane. Don't forget about the extra diapers and wipes.
#3. Two sets of extra clothing
Part of you only wants to bring one set of extra clothing, but you should bring two sets. Babies can go through a lot of clothes in a short period. While you're at it, bring extra socks and onesies with you.
#4. Extra bottle
If you are bottle feeding, bring an extra bottle with you on the plane.
#5. Baby carrier
Baby might get fussy, which means you'll have to get up and move around a bit. Bring a baby carrier with you, so you can have two arms free.
#6. Stroller and car seat
Most of the time, the stroller and car seat are checked with you onto the plane. Having the stroller with you to help you wheel around baby before and after the flight is very helpful.
#7. Don't forget a bag for mama
In the heat of the moment, you are trying to get everything ready for baby, but don't forget about what mama needs. A change of clothing for you is a good idea, because you never know what will happen to you during the flight. Baby could throw up or decide to explode on you. It's always a smart idea to think ahead.
#8. Plastic bags
For dirty diapers and clothing, you will want something to put them in. Plastic bags are the answer to this trouble. You can place the dirty clothes or diapers in the diaper bag and then take care of it later.
#9. Comfy items
While you may not have a lot of room, it's still smart to bring something to keep you and the baby comfortable. Bring along a breastfeeding pillow, if this makes you more comfortable during the trip. Blankets are also a good choice as a comfy item.
#10. Charger for your phone or camera
Planes are high tech these days, so you may be able to charge your devices while on the plane. If this is baby's first plane ride, you will drain your battery taking pictures of this "first."
What items would you bring with you when traveling with your baby on a plane?
Share your thoughts in the Comments section below, on our Facebook Page,  Follow Our Twitter Account or Head Over To Our Pinterest Page!