5 Gorgeous Ice Castles You Can Visit – Frozen Fans Will LOVE This Trip Idea!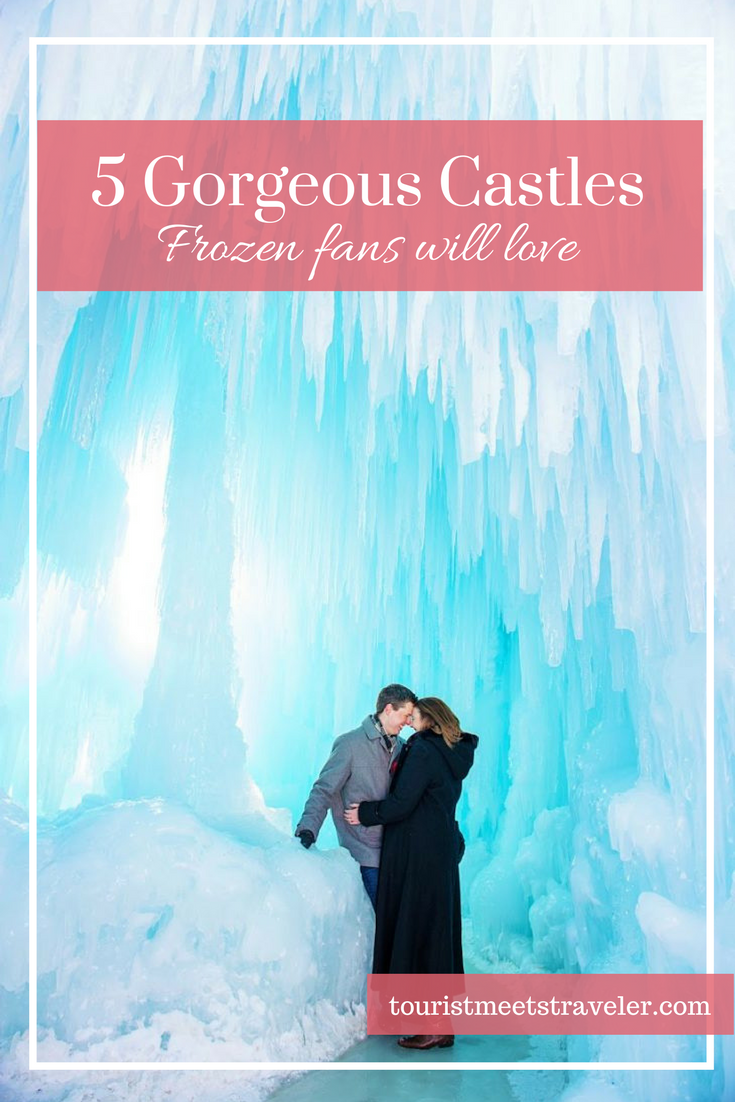 Spread across Midwest America, 5 gorgeous ice castles you can visit and 'Frozen' fans will love this trip idea. Just because it's winter doesn't mean you can have an amazing outdoor experience!
In Midway, Utah; Lincoln, New Hampshire; Stillwater, Minnesota; Wisconsin Dells, Wisconsin; and Edmonton, Alberta, you'll find the stunning castles made completely of ice. These sculptures and ice castles are best viewed at night when lights make the experience feel magical. The glow of pink, purple, white, green, and blue hues accentuate the beauty of the icy wonderland.
Winter Wonderland
Thanks to the Ice Castle Project, you can explore these manmade creations throughout the winter beginning in January. The wizards behind the wintery paradise set up drip pipes weeks before the launch. After weeks of icicles forming from the dribble technique, massive ice castles form a base. From the base, sculptors begin creating the castles and caverns.
The castles grow throughout the winter season roughly 10,000 icicles are grown every day according to the project's website. Typically, the later you go, the bigger the structures. And, as long as the weather cooperates, the castles will be open for visitors.
Some tips to keep in mind…
The castles are family-friendly. Dress up in some warm snow gear and be prepared for an adventure. Many locations have slides created in the castles!
Check out Groupon. Often, you can find discounted tickets and then enter the code you receive from Groupon under the location's "Buy Tickets" tab. You'll enter the code in the "Coupon" section.
Only service animals are allowed in the castles. So, leave pets at home for this adventure.
Share your thoughts in the Comments section below, on our Facebook Page,  Follow Our Twitter Account or Head Over To Our Pinterest Page!