The Light Between Oceans At-home Screening Party With Friends #LightBetweenOceansBluray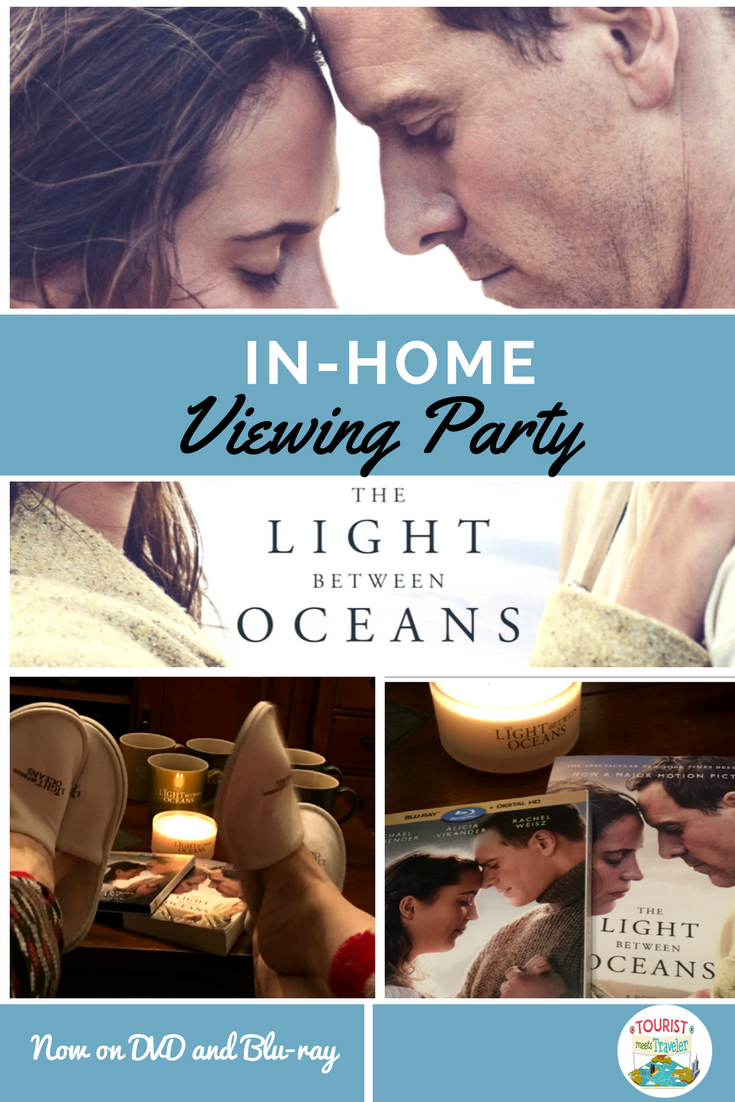 *Thanks Disney for giving me a free movie night kit to host an in-home viewing of The Light Between Oceans.  All opinions are my own*
I have been counting down the days until The Light Between Oceans was released on Blu-Ray and DVD this month so I could share the beautiful story with some of my friends and family.  I fell in love with The Light Between Oceans a few years ago when I read the book that the movie is based on, by M.L. Stedman.
We are a proud Disney Family.  Movies, TV Shows, books, cruises, games, toys – you know it and we have done it or own it.  So, when I learned that Walt Disney Motion Pictures and Dreamworks was involved in the remake of The Light Between Oceans, I knew it was going to be a beautiful, must-see movie.  My favorite book was in good hands!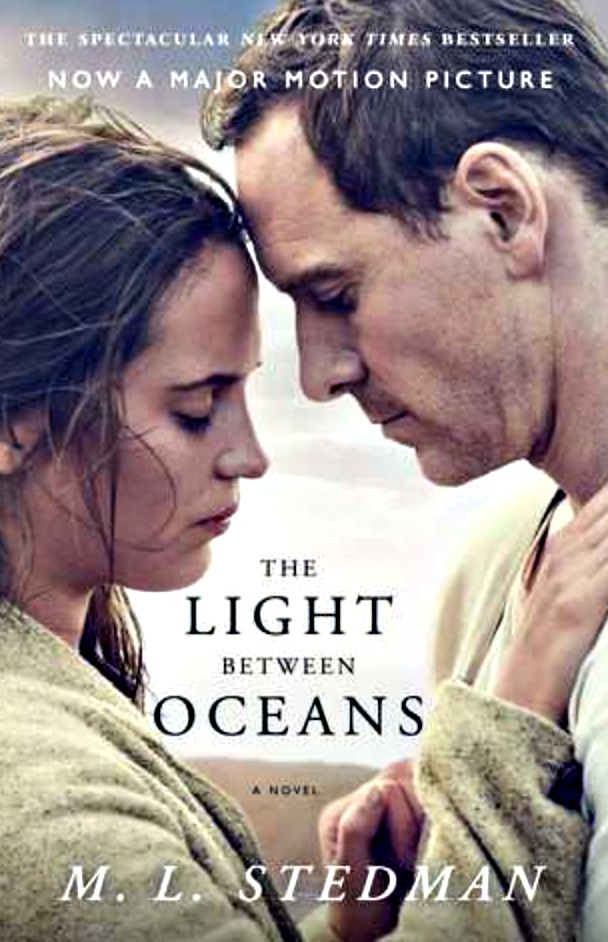 I invited a few of my friends over for an official The Light Between Oceans viewing party at my house this weekend, and it was a hit!  We gathered around the TV in our PJ's, with our tea and Kleenex and our copies of M.L. Stedman's novel, and hunkered down for what we knew would be an emotional few hours.
The Light Between Oceans follows the lives of a lighthouse keeper, Tom Sherbourne, and his wife Isabel in the 1920's on a coast in Australia.  Tom and Isabel want nothing more than to start a family of their own, but they face a problem that is all too familiar for husbands and wives, even in today's world – Isabel couldn't conceive.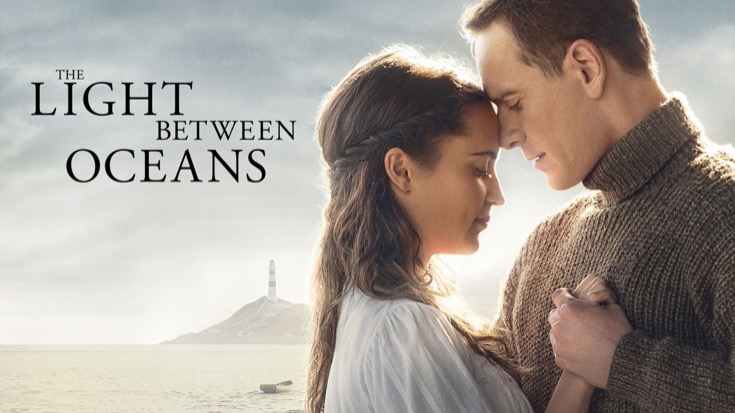 One day a boat washed up on the beach by the lighthouse, with a dead man and a healthy baby girl inside of it.  After hemming and hawing, Isabel and Tom decided to raise the baby as their own and give the anonymous man a proper, yet secret burial.  The Sherbourne's believed they were honestly doing the right thing, and giving the baby a loving home, rather than turning her over to authorities who would place her in an orphanage.
Of course, Tom Sherbourne and Isabel's decision on that fateful day came back to haunt them, and changed multiple families' fates.  I'm not going to spoil the ending, but trust me "The Light Between Oceans" is a must-see movie, a total tear-jerker, and will suck you in from beginning to end.
While I already loved the story of "The Light Between Oceans," seeing it come to life with the film's stellar cast was amazing.  Michael Fassbender was the perfect actor to portray Tom Sherbourne, and he nailed the role.  The part of his wife Isabel was played by the very talented Alicia Vikander, who has been making quite a name for herself these days and also has starred in some major films like "The Danish Girl" and "Jason Bourne."  Most recently she was tapped to play the part of Lara Croft in the new "Tomb Raider" reboot.
As if the emotional storyline and talented cast weren't enough, "The Light Between Oceans" also has some of the most amazing and breathtaking scenery I have seen in a movie in years.  The film takes place in Western Australia, and was filmed on the rocky coasts of Australia and New Zealand.  The crew filmed the lighthouse scenes at Cape Campbell Lighthouse in Marlborough.
 I have always dreamed of visiting the beautiful beaches of Australia, it's at the top of my bucket list, and "The Light Between Oceans" seemed to transport me there right from my living room couch.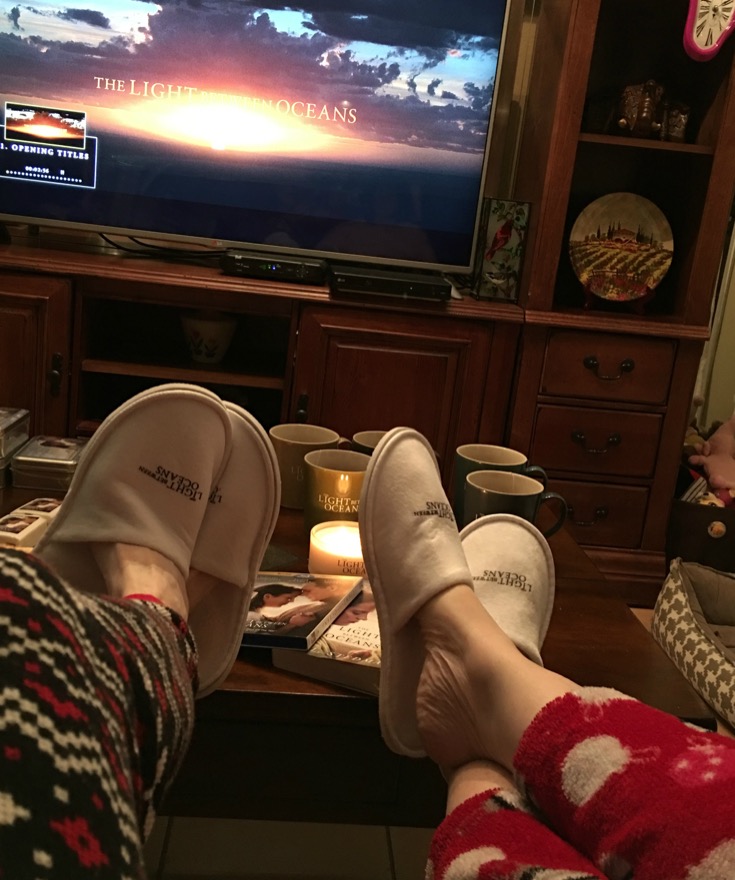 My friends are still raving about our "The Light Between Oceans" viewing party, and we are already planning another one.  Although, we have our work set out for us trying to find a movie that could live up to the expectations set by our "The Light Between Oceans" viewing party.  If you haven't had a chance to check out the new film, it is now available on Blu-Ray and DVD, and on digital download.  Don't forget to grab some tissues, there won't be a dry eye in the room!
Share your thoughts in the Comments section below, on our Facebook Page,  Follow Our Twitter Account or Head Over To Our Pinterest Page!