5 Cruises You Need To Experience In 2017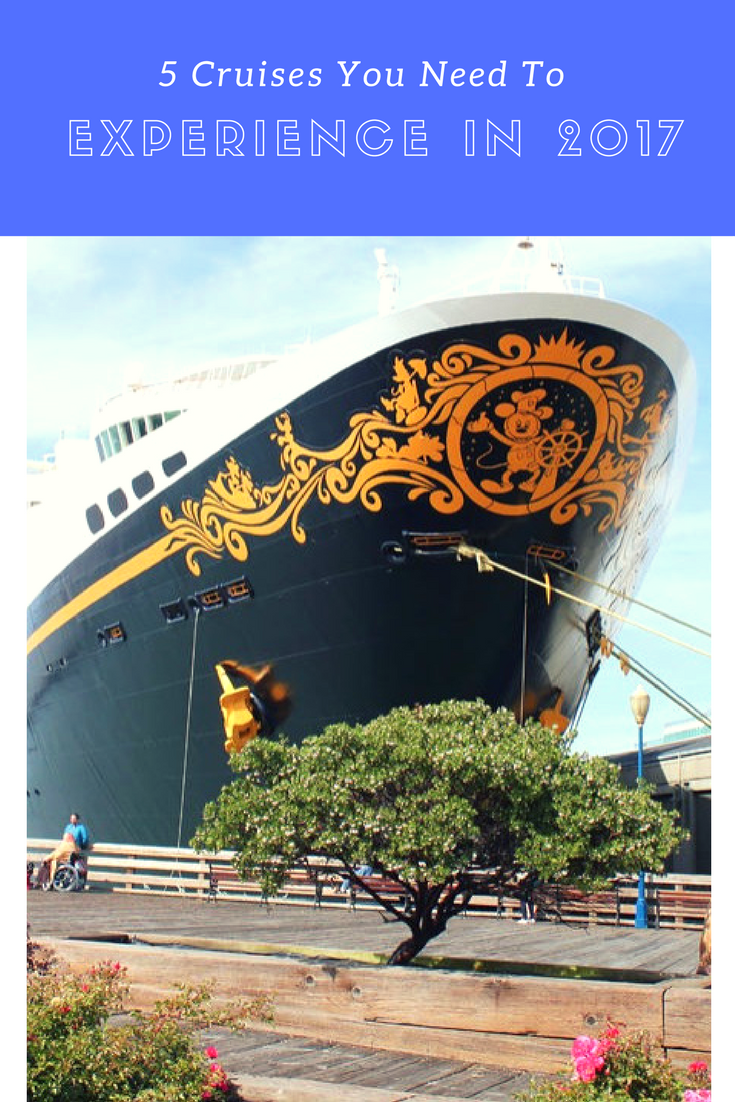 If you're searching for your next vacation destination, why not pick more than one? How do you do that without putting a dent in your life savings? Take a cruise, it's the perfect hassle-free vacation! Spend the length of your vacation actually vacationing, not traveling or trying to navigate a foreign country. There's also the added bonus of visiting more than one place during your trip. There's no need to figure out transportation, such as renting a car or tracking down bus schedules. Food is preplanned and most of the time included. Seeking out destinations that will make the whole family happy is something of the past because everything is conveniently located in one place. Check out these five must-see cruises that will having you planning your next vacation by the time you finish reading.
The Disney Dream Cruise Line
This princess and pirate inspired vacation is aimed at families but it can also suit couples looking for a little magic. There are four different ships to chose from, the Disney Magic, Dream, Wonder, or Disney Fantasy, which leaves nothing up to chance. Hand pick what you and your family want out of your vacation. This cruise offers endless fun for the kids, from the onboard water park, known as the AquaDuck, to the authentic character experiences. However, this Disney Dream doesn't leave parents wanting. There are endless spas, nightclubs, and fine dining to explore. This is a must for families.
The Oceania Cruise Line
Ever been tempted by an eventful vacation, but found all that entails to be a little intimidating? Several of Oceania's cruises leave from manageable destinations, such as New York or Miami but along the way up to eight shore excursions are offered. Cruises from this line offer many choices, from 180 Day World Cruises to destinations like the Caribbean, the Mediterranean, and Australia. The Sirena, from Oceania, has 11 decks so you can bask in the sunlight before heading down to a gourmet dinner in a lavish dining room that will remind you of your finest dining experiences.
Bahamas Paradise
This is one of the few cruise lines that allow you the luxuries of a cruise but also offers to combine your trip with a beach resort. What more can you ask for? This trip, with spectacular views, offers you an affordable plan to either purchase an all-inclusive trip or a pay as you go. Lounges, bars, clubs, casinos, and sunny decks are all included in this dream ship. Bahamas Paradise makes it possible for the average person to enjoy a stellar vacation.
Short Carnival Cruises
Carnival Cruise line offers a variety of cruises from 2-4 days that are actually affordable. Some of the options include Baja Mexico from Long Beach, Los Angeles and the Western Caribbean from Miami. These relatively short four-day cruises will feel like an extended vacation with all there is to do. Each day is broken down into a mix of relaxation and adventure. These trips are convenient and come full circle so you don't have to worry about booking flights or traveling with a sunburn. Carnival Cruises are perfect for someone without a lot of time off from work.
Princess Cruises
This cruise line focuses on high quality onboard entertainment that you don't want to miss. There are endless shows to entertain the whole family on this ship. Entertainment varies from a spin of The Voice, right on board, to Movies Under the Stars where you can enjoy some popcorn at the 300 square foot, poolside movie theater. Plan a vacation that will leave you highly entertained, and not just by their unique destinations.
Share your thoughts in the Comments section below, on our Facebook Page,  Follow Our Twitter Account or Head Over To Our Pinterest Page!