Popular Cruises to Take in Wintertime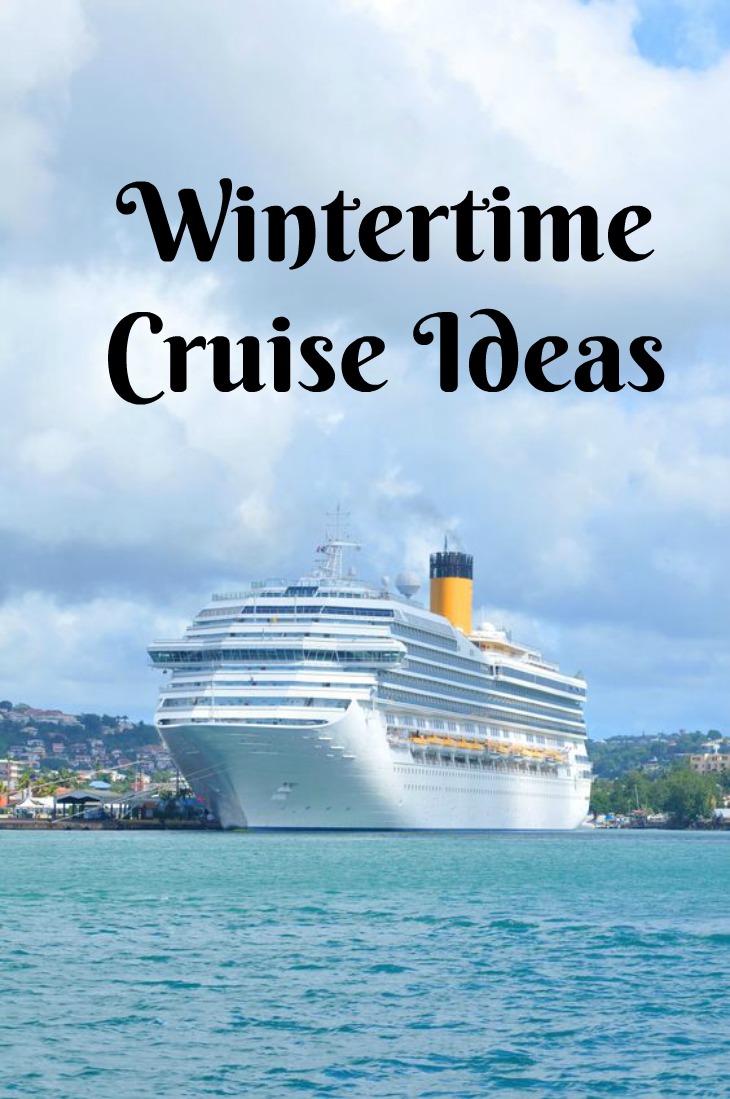 Once the temperatures start falling, it is the perfect time to board a cruise ship. Cruise ships travel to all kinds of interesting places around the world, docking at various ports of call. Looking out my window today and seeing 15 inches of snow makes me want to book a cruise today!  Need some destination ideas?
The Caribbean
The Caribbean is the essential destination for warm sun, cool sea breezes and blue skies. The Caribbean consists of the Caribbean Sea and numerous islands including Barbados, the Bahamas and Jamaica. Royal Caribbean International offers their 5-Night Western Caribbean Cruise on their ship Navigator of the Seas. This cruise features 2 ports of call- Nassau, Bahamas and Cozumel, Mexico. Royal Caribbean International was founded in Norway in 1968, is based in Miami, Florida and operates 23 ships. The Navigator of the Seas ship was launched in 2002, features 15 decks and accommodates up to 3,807 passengers.
You Might Also Like —> Viking Ocean Cruises Celebrates Float Out Ceremony For Viking Sun: Fourth Ship Set to Debut In 2017
Mexican Riviera
The Mexican Riviera is well-known for its oceanfront resorts. The Mexican Riviera is located on the western coast of Mexico, featuring 20 cities and lagoons including Cabo San Lucas, Puerto Vallarta and Acapulco. Princess Cruises offers their 7-Day Mexican Riviera Cruise aboard their ship Ruby Princess. The cruise features 3 ports of call- Puerto Vallarta, Mexico; Mazatlán, Mexico and Cabo San Lucas, Mexico. Princess Cruises was founded in 1965, is based in Santa Clarita, California and operates 18 ships. The Ruby Princess ship launched in 2008, features 19 decks and accommodates up to 3,080 passengers.
You Might Also Like —> Top 5 Tips for Disney Cruise Trips on Disney Wonder
Hawaii
There is nothing better than spending time in Hawaii during the winter, with its warm sunshine and tropical blooms. Hawaii is the only one of the 50 states that is made entirely of islands. Carnival Cruise Line offers their 14-Day Hawaiian Cruise aboard their ship Carnival Splendor. The cruise has 5 ports of call in Hawaii- Maui, Honolulu, Kona, Hilo and Ensenada. Carnival Cruise Line was founded in 1972, is based in Miami, Florida and operates 25 ships. The Carnival Splendor ship launched in 2007, features 13 decks and accommodates up to 3,006 passengers.
Share your thoughts in the Comments section below, on our Facebook Page,  Follow Our Twitter Account or Head Over To Our Pinterest Page!