Fortress of Louisbourg, Nova Scotia: A Family Tradition, 45 Years and Counting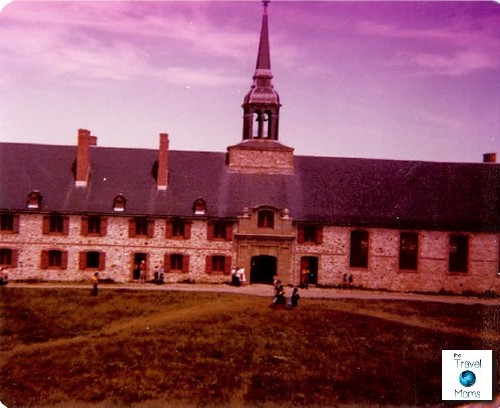 Fortress of Louisbourg is located in Louisbourg, Cape Breton, Nova Scotia, Canada and it is a magical place where the past and the present come together, it is a must see.  It is a great activity for the whole family.
If you don't know about the Fortress:
"The Fortress of Louisbourg is the largest reconstruction project in North America. The original settlement was founded in 1713 by the French and developed over several decades into a thriving center for fishing and trade. Fortified against the threat of British invasion during the turbulent time of empire-building, Louisbourg was besieged twice before finally being destroyed in the 1760s. The site lay untouched until well into modern times, when archaeologists began to reconstruct the fortress as it was in the 18th century."

Thanks to their efforts and the work of Parks Canada and the Fortress Louisbourg Association, you can now experience life in Louisbourg during its heyday. There are more than a dozen buildings open to the public including three authentic working 18th century restaurants. During the summer months hundreds of re-enactors or "animators" of all ages, from wealthy merchants to poor soldiers, populate the streets of the restored fortress working, playing, and living life as they would have in 1744.
My family has been visiting the Fortress since I was a little girl.  I don't have a lot of clear memories of visiting the fort as a child, but I remember visiting the Fortress in the 70's and it was a magical experience.   The experience of stepping back in time started as we walked up to the Fortress and a soldier stopped us and asked if we had a pass.  Luckily, even though we did not have the proper pass, he let us in 🙂
My sisters and I were shy, but my parents encouraged us to pose with the soldiers in period costumes.  They were very obliging and took pictures with us.   All the actors/re-enactors are very authentic and as a matter fact my father tried to trip them up a few times with no success. (picture below late 70s)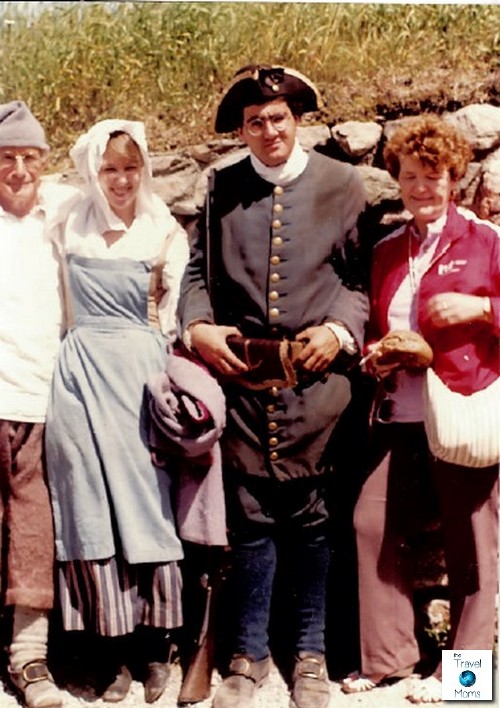 My parents took me and my sisters and I took my daughter.  It is a 45 year tradition in our family.   This year is the 300th anniversary of the founding of Île Royale — known today as Cape Breton Island and I am hoping to take my granddaughter to some of the events.
To find out more about Louisbourg 300 Celebrations head over to their website, CLICK HERE!
[CLICK ON THE IMAGES BELOW TO ENLARGE PHOTOS]