Travel Tips: Air Travel For Unaccompanied Minors – Rules and Regulations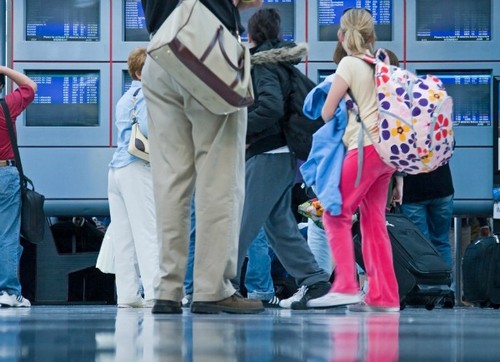 Say you need to send your 10-year-old child halfway across the country, but you can't go with him. This usually sends parents into a panic, but it's very safe to allow unaccompanied minor children to travel, so long as you follow a few procedures.
Now, children under 2 MUST travel with a parent or guardian [adult] with them in the same cabin. Children between 2 and 4 years of age can travel with anyone fifteen years or older, and once you pass 4 and move into official childhood at 5, you can then travel unaccompanied. However, children between 5 and 14 can officially travel as an 'unaccompanied minor', BUT only on nonstop flights and with airlines' assistance. That generally costs $100, unfortunately. However, usually the first and second bag can be checked in for free, which is covered under the assistance cost.
The first thing to do, once you've made the booking and specified the details, is to fill in the Unaccompanied Minor Request For Carriage Form at the airport ticket counter on the same day as your departure. The form will stay with the child with the duration of the flight, and someone will accompany him or her from that point onwards. However, you can also generally get a pass to accompany your child to the gate, but you'd have to fill out all the documentation at the front ticketing counter.
With stricter security precautions, some airports [especially larger ones] do prevent non-ticketed passengers from entering the security and boarding area, but either way, your child will be taken care of. Then, they will also make sure that when the child reaches their destination, they are dropped off with their respective pick-up or waiting family members/friends/etc.