Katen Hansen Shares Video of a 'Wolf' in Her Hotel #SochiProblems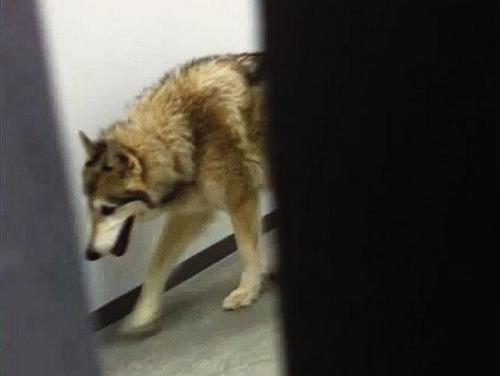 Before the Olympics even began in Sochi, media and athletes were reporting strange, and often dismal, accommodation conditions. A photo shared on Twitter went viral after a reporter posted a picture of "dangerous face water" spewing from the sink in her hotel. Others were bartering light bulbs in exchange for functioning door handles.
However, Kate Hansen takes gold for Russian Hotel Horror Stories. The American luger who does a per-competition twerk, captured a video of what appears to be a stray wolf wandering the halls of her hotel.
"I'm pretty sure this is a wolf wandering my hall in Sochi!" The 21-year-old Olympian wrote on her YouTube account.She entitled the video, Epic #SochiFail: Wolf in my hall.
Stray dogs have been an issue in Russia. An attempt was made to minimize the pooch problem, but it seems that they weren't handling it in a very humane manner. A reporter stumbled upon the company hired to handle the dogs and found a disturbing sight.
It's hard to tell if this indeed a dangerous wolf or a stray Siberian Husky, but I wouldn't take my chances! This isn't the first animal to show up in Olympic areas. Strays have been seen in hotel lobbies, courtyards and one was brave enough to crash the opening ceremony.
Most are winning the hearts of the tourists. Many are trying to find ways to adopt the dogs. Lindsey Jacobellis fell in love with a pup and plans on giving him a home while Gus Kenworthy has 3 dogs he plans on adopting. Russian billionaire Oleg Deripaska also began funding a shelter. Other volunteers have been smuggling the dogs out of town.