Wizarding World of Harry Potter Expansion: Diagon Alley Opening Date and Photos of New Shop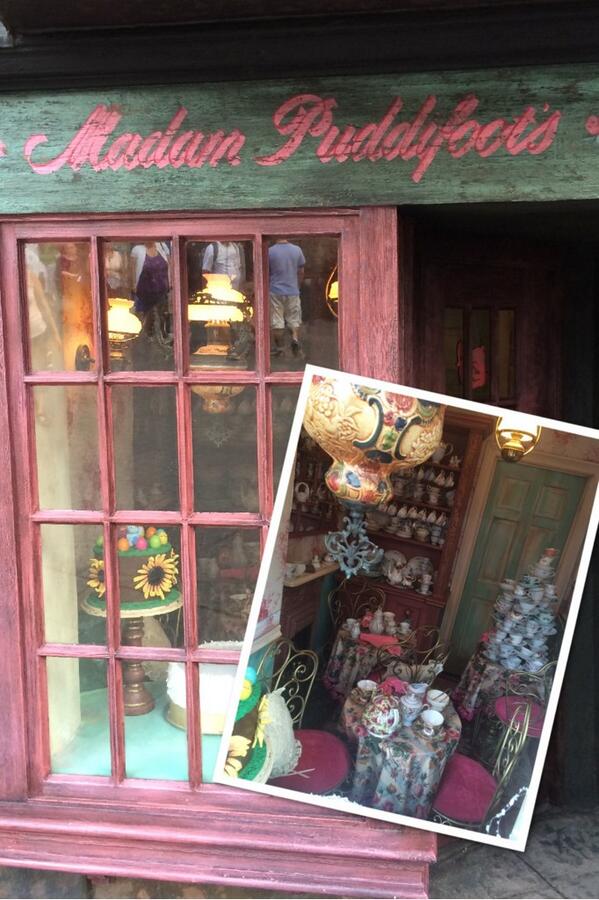 Wands at the ready! More photos from the Diagon Alley expansion in the Wizarding World of Harry Potter at Universal Orlando have surfaced. There is also a strong rumbling of news regarding the official opening date…
Comcast Corporation hosted a conference call with the financial community this morning (April 20, 2014). According to Comcast CFO Michael Angelakis, Diagon Alley will open in the "second quarter" of this year. That ranges from April – June. Snitch Seeker also points out that 'The Today Show' will be broadcasting live from Universal Orlando on Friday April 25th, 2014. This strongly suggests that the official opening date will be announced!
Deduction and reasoning would lead us to a late June opening date. Hogsmeade opened on June 18, 2010…maybe we might see a similar date for the opening of Diagon Alley?!
We recently got a peek at the Knight Bus as it made its way down Florida highways and arrived at the park. Click here for those photos! Now, images of the makeover at Hogsmeade reveal Madam Puddifoot's Tea Shop.
As I mentioned in the coverage of the New Wizarding World of Harry Potter Diagon Alley Expansion Details, some of the existing Hogsmeade area in Islands of Adventure will be changed and tweaked. Zonko's was also closed and the products are due to be merged with Weasley's Wizard Wheezes. This allowed Honeydukes to expand. The puking statue in the storefront window is gone and a few fireworks along with a Wizard's Chess board now sit in its place. While I was sad to see Zonko's go, I am excited to see what the much appreciated extra room will bring!
UPDATE: In an odd turn of events, The Today Show's live broadcast set for Friday April 25th has been cancelled rather last minute! Very curious!?!!!
A big thank you to Attractions Magazine (@Attractions on Twitter) and Touring Plans (@TouringPlans on Twitter) for sharing these images!