Disney Theme Parks Ban Selfie Sticks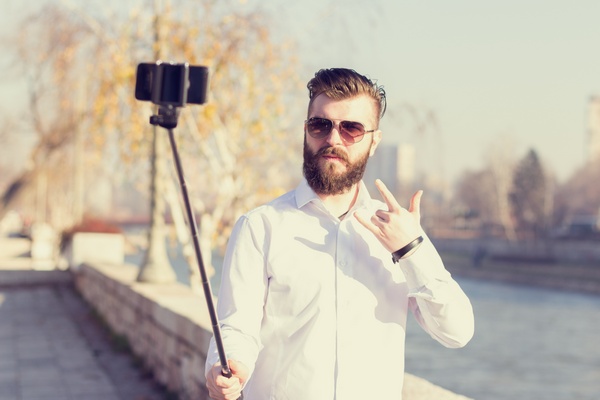 Selfie sticks. You either love them, or you hate them. Disney has made their feelings toward the gadget clear – Disney theme parks are the latest to ban selfie sticks.
As Tourist Meets Traveler noted, selfie sticks are growing in popularity, but seeing a worldwide banning at tourists' favorite locations. Museums, like the Smithsonian, and historical spots, The Colosseum in Rome for example, are just a few of the popular destinations where the tool of tools are being forbidden.
Related: This Innocent and Popular Tourist Tool is Being BANNED – List of Tourist Attractions Where Selfie-Sticks are Forbidden
Disney has joined the list, banning self sticks across the board. The theme parks, including Disneyland and Disney World, will no longer allow the sticks in the parks. The ban also applies to Disney World water parks and Downtown Disney's gamer attraction, DisneyQuest. The self stick outlaw begins in all of Disney's American parks starting June 30, 2015.
"We strive to provide a great experience for the entire family, and unfortunately selfie-sticks have become a growing safety concern for both our guests and cast," Disney World spokeswoman Kim Prunty explained. The complete banishment began with a ban on the most popular Disney rides like Big Thunder Mountain Railroad, but guests continued to ignore the signs banning the use of the sticks and try to snap photos, endangering fellow riders. Most recently, a Disney ride was shut down for an hour after a selfie stick enthusiast broke the rules and tried to snap a picture with the stick.
Related: Disneyland Secrets and Tips to Save Time and Money
The change will upset many selfie-loving park-goers, but the plan is to begin pumping news of the ban in Disney hotels and parking lots. An announcement has also been placed on the them parks websites. From there, any selfie sticks discovered during the bag check every guest must go through to get into the park will be confiscated, and returned when the guest exits the park. Guests will also have the option of returning to their car or hotel to stow the banned sticks.
What do you think of Disney's selfie stick ban? Is it fair? Let us know in the comment section below!