Tips For International Travel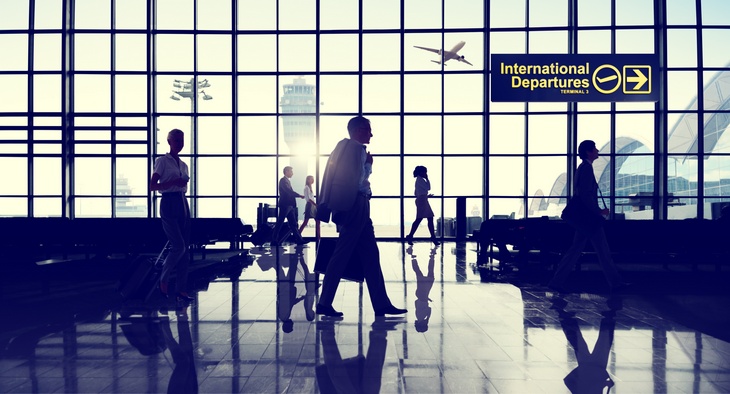 If you are heading to a beautiful international destination this year these Tips For International Travel are sure to be a big help to you. International travel is a wonderful experience for anyone. Whether you are choosing to go for a vacation, work or as a special experience with your spouse these tips will help direct you while you are outside the United States.
Notify your bank and credit card companies. When you are traveling abroad letting your banking and credit institutions know you will be out of the country is important. International charges will raise red flags you don't want to have to deal with from abroad. Making sure everyone is aware of your location and potential charges will help your trip to go smoothly.
Related: Travel Tips For Italy: Understanding and Planning Your Italian Vacation
Download a language and currency converter app on your smart phone. Both of these apps will be life savers when you are traveling. Not only will they help you to not make bad choices with spending on souvenirs, but they will help you to communicate easier. Most international locations will have a considerable amount of English speaking people, but you want to be prepared just in case.
Book your trip through a travel agency. It is hard to understand the layout of cities, what is considered a good area and what transportation issues you may encounter. A travel agency that specializes in international travel will be able to lead you in the right direction. They can also negotiate rates and help you understand conversions on currency much easier.
Register with the U.S. Embassy at your location. This is one extra step to take to protect yourself. Should you find yourself in a bind, in trouble or having lost information being registered at the Embassy gives you a safe place to go for assistance in a hurry.
Related: 5 Myths About London – BUSTED
Make extra copies of important papers. Make photocopies of all important papers and identification as well as your itinerary to keep on your person. Give a set of this paperwork to someone at home for safe keeping.
Research locations and culture. Before traveling internationally, take the time to get to know a bit about where you will be going. Do online research, or ask other individuals you know have traveled to that area before. Find out about places you should avoid, or the best restaurants you will encounter.
Don't drink tap water. This is a good idea no matter if you are traveling domestic or international. It isn't that the water isn't clean, but that your body may react poorly to different bacteria in the water. Bottled water is your best choice for safety. While it is frustrating, it is worth it so you don't find yourself falling ill because of a different set of good bacteria that your body doesn't recognize.
Understand your cellphone plan international rates. Making phone calls, using data and posting pictures on the Internet can all cost a lot more when you are in international roaming areas. Find out rates and charges, and instead of using your cellphone, purchase phone cards when you reach destinations so you can make phone calls home if necessary. You can also map out areas that have free Internet access to provide you with connection without large fees.
These tips for international travel are sure to make your trip easier. Whether you are going on vacation with your family, on a whirlwind European honeymoon or overseas for business you'll need and want to go prepared. Most locations you would be traveling to will have access to all of the necessities you may need, so don't stress too much about not having the right shampoo or deodorant.